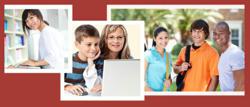 STIZZiL is on a journey to change the face of online education and open dialogue to help people realize that education is a lifelong process.
Los Altos, CA (PRWEB) July 18, 2012
STIZZiL is on a journey to change the face of online education and open a dialogue designed to help adults realize that education is a lifelong process and it is not just about taking a test or finding a quick fix but reaching goals. Elaine Sigal, Founder and CEO, an educator for more than 40 years, created STIZZiL to offer the best education possible to everyone.
STIZZiL educates students of all ages who are looking to learn anything from piano, to test preparation, to foreign languages, as its teachers are able to teach any subject to any age student anywhere in the world. STIZZiL's unique approach begins by offering only carefully vetted U.S. licensed teachers, individually matched to the specific needs of the student. Together they develop a tailored program that uses state of the art educational web tools that incorporate live, face-to-face video interaction, and record and archive sessions for quality control and review. Mairead Leong, a principal educator for STIZZil, notes, "The live element is critical. Teachers can see the students and vice versa, even when using smartboards and other tools. So no falling asleep during boring lectures or using outside cheat sheets. It really is like having someone sitting next to you."
With so many adults returning to the work force and to higher education, test and resume preparation are extremely popular in the online education world. Beginning with kindergarten students, STIZZiL also helps high school students by preparing for college with the PSAT, ACT, or SAT. STIZZiL now offers assistance for the adult who needs a support system. The vetted teachers who work for the company also help students who are preparing to take a test post-high school. This includes the GMAT and GRE among others. Not only can teachers help with test preparations, but can also aid with other components of the application process. This would include essay and personal statement writing assistance for graduate schools and PhD programs. These tests and applications are necessary for many students' future education and careers, and the educators at STIZZiL are eager to help them in any way possible. Lisa B., mother of Amanda wrote: "Amanda earned a 23 Composite on her ACT! English up to 25. Big improvements in Reading 21 up to 27, Science 16 up to 24." These are results that matter!
Earning admission to college or graduate school is great, but why stop learning once all formal education is completed and a degree has been received? Many individuals wish to continue their education through specific courses and classes. Not only can STIZZiL help students go further in education and college, but can also help anyone who has an interest in any class or subject. This may include an adult who wishes to learn French before traveling to Paris or someone who simply has an interest in learning Spanish. Another situation might include an individual who has always wanted to learn how to play a musical instrument or wants to improve his/her writing skills. All of these classes and more can be taken on line at the student's convenience with STIZZiL.
By combining the best human elements with the best online tools, STIZZiL is committed to making learning fun, effective, and engaging. Register today to experience for yourself why STIZZiL is just like having your favorite teacher next to you. STIZZiL is currently holding a promotion allowing new students who register by August 31st to receive a 20% discount when they apply: PROMO CODE EHE2012. Please visit http://www.stizzil.com/demo/ for more information or call 1-888-784-9945.