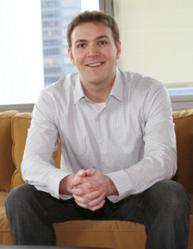 The more general something is, the less likely it is to be wrong. Once students understand this, their scores will improve drastically.
New York, New York (PRWEB) July 19, 2012
Students studying for the ACTs and SATs have always struggled with the critical reading portions of these exams. Native English speakers, reading passages that should be comprehensible, become flustered and confused when dealing with the ambiguity, complexity, and intentionally-designed trickery that these reading sections embody. One test prep expert, however, believes that critical reading sections are only difficult because students MAKE them difficult for themselves. He's recently released a free guide on his website suggesting that students intentionally dumb down their approach to critical reading, a strategy that his own students have employed with great success.
Anthony-James Green, founder of Test Prep Authority and widely regarded as one of the best SAT tutors in the country, explains the problem with most students' approaches to the critical reading portions of these exams:
"People crave specifics. Our brains don't like broad generalizations and simplifications, since they provide very little to latch onto. Students try going for specifics when they take the ACT and SAT because they think that the specifics are more "solid" and therefore more accurate. The huge problem with this approach is that the more specifics an answer choice contains, the more likely it is to be wrong! Students need to create incredibly simple, general, and dumbed-down answer choices, and they need to kill answer choices with a high level of specificity."
To show students and their parents how to use this approach, Green has just launched a free SAT Critical Reading lesson on his website which can be accessed via the following link:
http://www.testprepauthority.com/boildownmethod/
"Students over-think their answers. They need to learn how to do the opposite. Coming up with the dumbest, most broad answer possible is fast and easy, and once students come to accept that it's also effective, they'll improve their critical reading performance in no time flat."
Green, known for his work at New York's Best SAT Tutor, launched Test Prep Authority as a one-stop resource for parents and students interested in improving their ACT and SAT scores. Test Prep Authority offers a free, multi-step email program which guides users through Green's entire test prep philosophy and provides them with articles, practice problems, software downloads, and more to help them improve their scores. Those interested in signing up for Green's program can do so here:
http://www.testprepauthority.com
Green is the founder of Test Prep Authority and author of multiple books on test prep, including Own The SAT, How to Take a Standardized Test, The Perfect 12 Manual for the SAT Essay, Every College Question Answered, and Vivid Vocab. His average student improves his or her score by over 350 points on the SAT and by over 5 points on the ACT.
Green lives in downtown Manhattan, where he works on Test Prep Authority full-time when not working with his own clients.
###