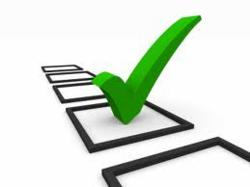 Within these guidelines, employers can customize an HRA to fit their particular needs.
(PRWEB) July 18, 2012
Zane Benefits, creator of the leading Health Reimbursement Arrangement (HRA) administration software ZaneHRA, today published beneficial information about what expenses are eligible for HRAs in 2012.
Businesses are increasingly looking to Health Reimbursement Arrangements (HRAs) to offer health benefits tax-free while gaining far better control over monthly costs. Not only can an HRA allow an employer to recruit and retain employees, many employers even offer health benefits to 1099 contractors using an HRA.
Whether a business already has an HRA in place, or they are looking to set one up, knowledge is key. Through the Zane Benefits employee benefits blog, their free whitepapers and guides, and their dedicated support team, they strive to be the knowledge base for all things Health Reimbursement Arrangements.
Today, Zane Benefits published the latest rendition of the guide to HRA Eligible Expenses for 2012. This free download can serve as a reference for benefits administrators researching HRAs, as well as those with established HRA plans who may wish to review their setup.
It's important to note that, within IRS guidelines, employers can customize an HRA to fit their particular needs. For example, they may decide to use an HRA for dental expenses only, or to give managers more coverage than seasonal workers. A businesses' individual HRA Plan Document should always be referenced for a specific company's plan coverage.
So, what's covered under an HRA? The list ranges from acupuncture, ambulance and birth control to eye exams, operations, and transplants. It's almost equally important to observe expenses that are NOT qualified, which are also included in the free download.
"HRA Eligible Expenses 2012" is available for free download at http://www.zanebenefits.com/hra-eligible-expenses

About Zane Benefits, Inc.
Zane Benefits, Inc, a software company, helps insurance brokers, accountants, and employers take advantage of new defined contribution health benefits and private exchanges via its proprietary SaaS online health benefits software. Zane Benefits does not sell insurance. Using Zane's platform, insurance professionals and accountants offer their clients a defined contribution plan with multiple individual health insurance options via a private health exchange of their choice.