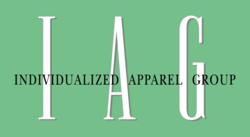 "At the IAG we believe you don't build a business, you build people and people build the business. I am confident that these are the right people to build our businesses into the future."
Joe Blair, President, IAG
New York, NY (PRWEB) July 19, 2012
Joe Blair, President of Individualized Apparel Group has named Bob Denton as President of Oxxford Clothes of Chicago, IL. Bob joined Oxxford in 2011, serving as Sales Director. Bob held sales management positions at Zegna and Robert Talbott, and began his career in retail as a buyer at Norton Ditto in Houston. Bob will be based out of Dallas.
Jay Myers was promoted to President of Measure Up, a quality custom shirt manufacturer in Lafayette, TN. Jay spent a number of years in retail at Nordstrom and joined the IAG in 2006 as Southeast Sales Manager for Individualized Shirts in Perth Amboy, New Jersey. He was appointed Vice President of Sales of Measure Up in 2010.
Dana Dean has been promoted to Vice President of Sales for Gitman Shirts and Neckwear. Dana joined the IAG in 2008 after a successful career in retail sales and management at Nordstrom.
Both Myers and Dean will be based out of Atlanta.
Sara Hutchison has been named Marketing Director for Gitman-Corbin Ready Made. Sara joined IAG in 2009 and is also responsible for Northeast and Showroom sales for Gitman-Corbin shirts, ties and pants.
"At the IAG we believe you don't build a business, you build people and people build the business," said Blair. "I am confident that these are the right people to build our businesses into the future."
Denton, Myers, Dean and Hutchison will report to Blair, President.
The Individualized Apparel Group, founded over 40 years ago, is comprised of eight company owned American factories that specialize in custom and ready-made clothing and furnishings for the discriminating customer.