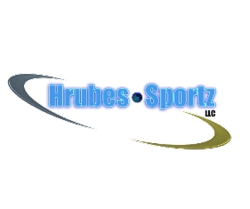 We wanted a way to show our customers we appreciate them and give them an added benefit to their shopping experience
New Orleans, LA (PRWEB) July 18, 2012
The rewards program, My Rewards, Hrubes Sportz is launching is yet another way for their customers to enjoy their shopping experience with the already low prices. Customers will now be able to earn points on every purchase they make and redeem those points toward future purchases.
Hrubes Sportz rewards program is easy to understand and free to be a part of. According to Hrubes Sportz owner, Kyle Hrubes, the program is similar to other programs out there, but with limited restrictions. All a customer needs to do is to register at hrubessportz.com to be a part of My Rewards. Once a customer is registered all they need to do is start shopping and start earning.
"This is an exciting and important enhancement to hrubessportz.com," said Kyle Hrubes, owner or Hrubes Sportz LLC. "We wanted a way to show our customers we appreciate them and give them an added benefit to their shopping experience."
Customers who register, with Hrubes Sportz, earn one (1) point for every dollar they spend. (Spend ten dollars ($10) and earn ten (10) points.) Points are redeemable as cash toward purchases. Once a customer has started earning rewards points they redeem them 365 days a year. Points are redeemable just 30 days after purchase with a minimum of 100 points earned to redeem. Every 10 points earned equal's one dollar of cash value to any purchase. This equates to a $10 value, which if a customer saw a product that was $10, points could be redeemed for the purchase of that product. Tax and shipping, if applicable, will be the responsibility of the customer.
Hrubes Sportz LLC was Founded in January 2012 by a young entrepreneur, Kyle Hrubes, a native of New Orleans who appreciates why Louisiana is called "Sportsman's Paradise." It is the goal of Hrubes Sportz to provide quality products at reasonable prices so you can maintain your active lifestyle. Whether you enjoy hitting the links, being on the water, hitting the trails, have a favorite sports team, or just a fan of sports in general we are here to provide you with anything you may desire. Visit http://www.hrubessportz.com