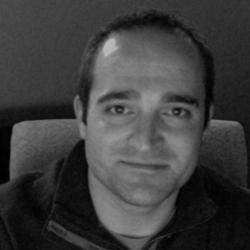 What attracted me to Tempo Creative was its reputation as being Arizona's most respected digital marketing firm for over a decade...
Scottsdale, AZ (PRWEB) July 18, 2012
Tempo Creative, a leading Arizona digital marketing authority providing measurable results and ROI for clients, announced that Kyle Aulerich has joined the organization.
Aulerich joins Tempo Creative in the position of Senior Vice President of Business Development, and will be leading and growing client engagements to help companies measure, assess, and improve the performance and profitability of their digital marketing initiatives. In his career of 10+ years in technology and digital marketing, Aulerich has specialized in building client relationships, developing new business, designing marketing strategies, and improving client performance.
"What attracted me to Tempo Creative was its reputation as being Arizona's most respected digital marketing firm for over a decade," Aulerich said. "Tempo Creative offers a unique mix of creative and ROI-focused digital marketing solutions that deliver measurable results. It's rare to find a firm that offers such a balance and consistently superior deliverables, especially in Arizona."
"I am also impressed by the company's exponential growth trajectory," added Aulerich. "During a period of economic downturn, Tempo Creative continues to grow rapidly every year and continues to reinvest in its operations."
Josh Dolin, Founder and Principal of Tempo Creative commented, "This is a very exciting time for Tempo Creative. With increasing competitive and economic challenges, our clients are constantly under more pressure than ever to execute results-driven digital and offline marketing programs while improving profitability. Kyle's extensive and successful experience compliments our unique approach to implementing ROI-driven digital marketing solutions, giving Tempo Creative an opportunity to meet and exceed our clients' expectations." Dolin added, "We are extremely lucky to have such a talented addition to our firm and welcome Kyle with open arms to our senior management team."
Tempo Creative offers one of the most comprehensive and innovative approaches to digital marketing that combines creativity, ROI and measurable results to propel clients toward maximum profitability. Tempo Creative combines branding and offline creative with web design, mobile app development, search engine marketing and social media strategy to create a unique blend of inbound marketing services designed to grow businesses. The company has delivered high-quality projects to generate profitable results for a wide range of clients including Avnet, Cold Stone Creamery and the Arizona Technology Council since 2001. Company Founder and Principal, Josh Dolin, is the author of the highly regarded book, The Web Guru Guide, available in bookstores and on Amazon.com. To learn more about Tempo Creative and its innovative digital marketing services visit http://www.tempocreative.com.