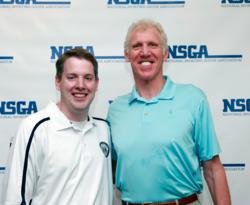 Hiring a Corporate Photographer is important for your marketing and social media advertising.
San Antonio, TX (PRWEB) July 18, 2012
Professional Images Photography reports record mid-year growth with new service. The use of Social Media and Onsite Printing Photography was created while photographing a keynote speaker during Convention Photography work when during the meet and greet a constant request for digital files were presented. A light bulb went off that sparked a new way to give the customer, attendee or a tradeshow booth a photo onsite with a digital file that is attached to a custom email. Creating website engagement for the client brand brings a different and unique approach to marketing products and services.
The idea is not unique but Professional Images Photography has taken the lead to provide this great service. The metrics speak and the client's reaction to guests coming back to the photo area or the tradeshow booth showing the photo on mobile phones is priceless.
Recently a large company that can't be mentioned due to privacy agreement contacted Joseph Rodriguez who is owner of Professional Images Photography to travel to 20 different cities to help promote a very recognizable brand. Giving a photo and sending an email instantly with the brands website, Facebook, Twitter and other social services created over 20,000 followers.
Another record year is ahead for 2013 and with dates filling up fast it is a good idea to reach out to Professional Images Photography to help with event photography, onsite printing photography with social media or convention photography
About Us:
Joseph Rodriguez owner of Professional Images Photographer has been providing Convention Photography, Onsite Printing Photography, Tradeshow and Exhibitor Photography services Nationwide since 1987. Based in San Antonio, TX with offices in Houston, Orlando, Washington D.C., New York and coming soon to Las Vegas, NV. 1.888.486.3241