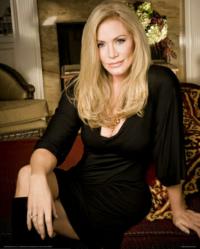 Long Beach, CA (PRWEB) July 18, 2012
Continuing a rich tradition, The California Women's Conference returns to Long Beach on September 23rd and 24th, with more than twenty-four panels and presentations on everything vital to women's hearts, minds and business ventures. The panel presentation "Relationships in Reality: The Heart of What Makes Us Women" will cover more than love. Relationships are the center of business, commerce and families, as well as romance; "Relationships in Reality: The Heart of What Makes Us Women" will offer a broad spectrum of wisdom and insights from wildly varied authorities.
With relationships at the core of every aspect of women's lives, creating successful ones adds up to a successful life. But relationships are as intricate and knotty as they are intimate and complicated: from parents and children to bosses and coworkers and intimate partners, creating healthy and mutually satisfying relationships is vital -- and by no means easy. This energizing, inspiring panel will share tips, tools and insights for expanding every relationship to sustain and help nourish the life of women.
Panel members will include: Relationship Help Centers founders Ron and Tina Konkin; Dr. John Gray, the author of the Men are from Mars, Women are from Venus book series that has sold more than 50 million copies in 50 different languages; Canadian-born actress Shannon Tweed-Simmons, who is the wife of KISS bass player Gene Simmons and a star of the A&E series "Gene Simmons: Family Jewels;" Cox Radio Network talk show personality Mel Robbins who is also the host of A&E's reality series "Monster In-Laws"; "Real Housewives of the OC" star Tamra Barney; Dr. Caroline Leaf, Pathologist/Cognitive Neuroscientist and author of "Who Switched off my Brain" and Total Life Coach Tammy Hotsenpiller, author of "Taste of Humanity" and the host on TLC Radio.
For more information about the "Relationships in Reality: The Heart of What Makes Us Women" panel, please visit: http://californiawomensconference.com/program/program-at-a-glance
About the California Women's Conference: Continuing the legacy of the California Women's Conference (CWC), namely the California Governor & First Lady's Conference on Women was an annual non-partisan event, and was created in 1985 by then-Governor George Deukmejian, to address the high failure rate among women-owned businesses by giving women entrepreneurs greater access to funding and other helpful resources. Selecting the city of Long Beach as the event's host, city officials and businesses quickly became enthusiastic supporters. Then-First Lady Gloria Deukmejian assumed responsibility for the conference, which became known as the California Governor and First Lady's Conference. Since then, the CWC has always attracted a highly respected and celebrated list of speakers. Today, the tradition of enthusiastically serving women-owned businesses continues under the stewardship of Michelle Patterson, CEO of EventComplete. For more information visit: http://californiawomensconference.com/
About EventComplete, LLC EventComplete, LLC, is a full-service event production company specializing in strategy, production and marketing for large scale conferences, workshops, and festivals with an 'Edu-tainment' flair – entertainment meets education. Although they have been the visionary and creator behind a multitude of successful events across the country, EventComplete's passion and expertise lies in bringing resources to women to help them live their dreams. To learn more about CEO, Michelle Patterson and EventComplete, visit http://www.EventComplete.com.