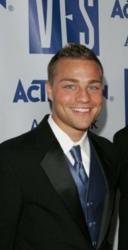 (PRWEB) July 18, 2012
The Future of Health Now, a company created by Erai Beckmann, Ann Wixon & Michael Fishman, and dedicated to the very reasonable goal of helping one million people lead happier, healthier lives, is releasing two more video interviews today featuring Whole Foods Market Co-CEO & Co-Founder John Mackey and Dr. Brandon Colby. To view the video presentations, please visit here.
The Future of Health Now is the intersection of alternative and traditional western medicine – not based on any preconceived notions or ideologies other than that science and evidence must guide the choices of consumers. The Future of Health Now means real, actionable science-based solutions.
"The Future of Health Now interview series is not for everyone", says Erai Beckmann. "It is exclusively for someone who embraces vision, who won't settle for less than the best, who no longer trusts completely in a medical system that's impersonal and ineffective, who isn't fooled by slick marketing promises, and most important, has been searching for proven, scientifically sound answers and solutions that work now."
Today's presenters are John Mackey, Co-CEO of Whole Foods, and Dr. Brandon Colby. To watch the videos, please visit http://www.thefutureofhealthnow.com/members/video-9
John Mackey is the Co-CEO & Co-Founder of Whole Foods Market, Inc and has devoted most of his adult life to selling natural foods. John's most recent professional focus is re-invigorating Whole Foods Market's emphasis on healthy eating and lifestyle choices. John is also co-founder of Conscious Capitalism, an NPO with the tagline 'Liberating the Entrepreneurial Spirit for Good'.
Dr. Brandon Colby will present "Outsmart Your Genes". Dr. Colby likes to ask people to "Imagine a world without disease!" This world may one day be possible. How? Dr. Colby believes and talks about this being a possibility through scientific advances in genetic technology that allow physicians to look at an individuals' genes and predict future disease. "By predicting the diseases you are likely to encounter throughout your life as well as the diseases you may pass on to your children, genetic technology is now able to empower you and your doctor to fight against disease before it even manifests so that you can outsmart your genes and start protecting your future today," says Dr. Colby.
"Not a single one of these participants was paid, asked to be paid, or promoted any of their products in order to be involved," remarks program host Ann Wixon. "They simply wanted to inform and educate the public."
To view the presentations, please visit http://www.thefutureofhealthnow.com/members/video-9