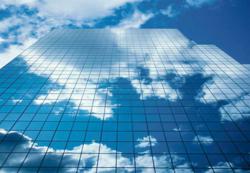 Cloud computing to grow by over 100% to be a $207 billion industry by 2016. In comparison the overall global IT market is forecast to grow at just 3%.
London, UK (PRWEB UK) 19 July 2012
According to Gartner's latest quarterly IT spending report, the worldwide market for public cloud services hit $91 billion in 2011 and is expected to increase by 19% to $109 billion in 2012. Ed Anderson, Gartner cloud forecaster further predicts cloud computing to grow by over 100% to be a $207 billion industry by 2016. In comparison the overall global IT market is forecast to grow at just 3%.
The enormity of the challenge this poses to legacy hardware and software vendors is yet to be known, all we know for sure is that these vendors are going to have to innovate fast to stay in the game.
In an earlier report, Gartner revealed that cloud computing would create 14 million worldwide jobs - fuelling the cloud phenomenon and sparking new interest from multinational enterprises. Anderson further predicts that the cloud will create new IT spending opportunities in the long term. Areas expected to grow with substance are: integration, customization, hybrid cloud and on-premise cloud installations.
Elsewhere in the IT industry, computing hardware sales are expected to rise by only 3.4% this year to $420 billion, compared with 7.4% growth last year.
Examples of Gartner's predictions can be demonstrated by the recent migration of EAT, a fast growing UK restaurant chain of more than 1700 employees. "I, for one, believe that the cloud is not just another buzzword, but is definitely where the future of productivity lives," says Cesar Ramanauskas, systems engineer at EAT. "Ultimately, it all adds up. With Google Apps for Business, our costs, risks, and storage usage shrank considerably while our user satisfaction, productivity and revenue opportunities multiplied."
Virgin America also provides their thoughts on cloud and their migration to Google Apps; "We're eager to bring the latest and greatest tech innovations not only to our guests—but also to our teammates. The transition to a cloud-based email system allows us to save costs and increase the speed and efficiency of our platforms, so we can focus on what we do best: elevating the flying experience," Ravi Simhambhatia, CIO.
Although migration to the cloud can be seen worldwide, many European companies are adopting the technology at a slower pace than U.S. counterparts. Recent studies show that Europe lags behind the U.S. by two years, caused primarily by regulations on security, integration issues and performance and reliability concerns.
AppsCare®, Google Enterprise Premier Partner (powered by Netpremacy Global Services) is a world leader in cloud services provisions, supporting over 2500 customers in 33 countries. Their fortnightly newsletter provides latest industry news, tips and 'how to' features and useful information about cloud computing, to subscribe to their mailing list click here.
http://www.appscare.com
Follow @AppsCare