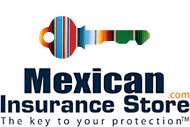 We strive to provide exceptional Mexico car insurance," says Linden Gray, the president of Mexican Insurance Store, "but we also put a strong focus on keeping our customers happy.
Perris, CA (PRWEB) July 18, 2012
Mexican Insurance Store, one of today's leading online providers of Mexican auto insurance policies, recently announced that it has maintained its A+ rating with the Better Business Bureau for another year. The popular online insurance provider, which offers a wide array of different Mexican auto insurance policies and products, credits its ongoing commitment to superior customer service for its superior rating with the BBB. "We strive to provide exceptional Mexico Car Insurance," says Linden Gray, the president of Mexican Insurance Store, "but we also put a strong focus on keeping our customers happy."
With so much fierce competition, Mexican Insurance Store has to do whatever it can to stand out from the crowd. One way in which the company does so is by providing a huge array of insurance products. "We're always looking for new Mexico car insurance products, and we check them out carefully before making them available to our customers," says one employee. "That's actually part of our customer service policy. We refuse to supply insurance that doesn't meet and exceed the expectations of our customers. It keeps problems to a minimum, and it makes people happy."
Unlike many online providers, Mexican Insurance Store is available to provide quick, easy customer service by phone. The company also makes a point of responding quickly to email inquiries. "I can't tell you how many customers I've spoken to who have dealt with uncommunicative Mexican auto insurance policy providers," adds the employee. "For many companies, selling the policy is all that matters. Once that's done, the customer is on his or her own. That's not the way we do things here at Mexican Insurance Store. Our customers are always taken care of no matter what happens."
Mexican Insurance Store has developed a long list of satisfied customers through the years. Many of those customers return again and again as well. "The very first time I bought Mexico car insurance, I had a ton of questions," says one customer. "The Mexican Insurance Store site explained things well, but I still had a few small questions. I was tickled to find out how easy it was to get in touch with a real person at Mexican Insurance Store. This company clearly cares about customer service. I wasn't surprised at all to learn that it has an A+ rating with the BBB."
In order to maintain an A+ rating with the BBB, a company can't have any serious complaints lodged against it by customers. It also need to address customer concerns and issues quickly and effectively. "That's been our goal all along," says Gray. "The BBB rating is great, but the real reward is knowing that our customers are satisfied. When they are happy, they tell others. They also come back and buy more insurance from us in the future." Mexican Insurance Store prominently displays information about its Better Business Bureau rating on its main webpage and offers toll-free customer service.
About Mexican Insurance Store.com
Mexican Insurance Store is the largest provider of Mexican Auto Insurance policies in South California's Inland Empire, the 3rd most populous metropolitan area in California. The company offers a variety of Mexico Car Insurance policies online and provides policies to Canada and US travelers nationwide. Self-service policies are purchased and printed instantly by customers or created by Mexican Insurance Store and emailed or faxed to customers in minutes at no additional charge.
For additional information call 888 800 9988 from US or Canada or 001-881-800-9988 from Mexico or 951-657-4220 Direct.
Contact:
Mexican Insurance Store
service(at)mexicaninsurancestore(dot)com
3819 Saint Austell Way
Perris, CA 92571
Fax 626 638 3255