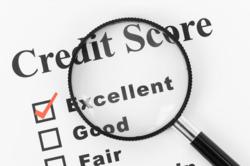 "For countless taxpayers, the opportunity to remove a tax lien from a credit profile may be the difference between being approved for a loan or not," according to James Arden, PR coordintaor for Titan Tax Relief.
(PRWEB) July 19, 2012
For taxpayers who may have suffered a credit report hit of up to three hundred points on their credit score score due to a federal tax lien, the internal revenue service "Fresh Start" program now allows many taxpayers to have their federal tax lien completely withdrawn from the credit reporting agencies, reports tax resolution firm Titan Tax Relief. "This innovative initiative by the Internal revenue service is created to assist taxpayers who are being affected by tax debt and want to improve their credit score", reports Titan Tax Relief PR lead James Arden.
For individuals who may have suffered a credit score hit of up to 300 points because of a federal tax lien, Titan Tax Relief may be able to help. Previously, even after tax debts were paid, a federal lien would still show on a taxpayer's credit history and damage the taxpayers credit score, according to Titan Tax Relief. Under the recently passed Fresh Start Program, the IRS now enables many taxpayers the ability to entirely remove the lien from their credit report, This brand new program not only allows taxpayers to eliminate the lien and substantially improve their credit score but it also creates simpler ways to repay tax debts owed to the Internal revenue service.
"For many taxpayers, the opportunity to remove a tax lien from a credit history may be the difference between being approved for a loan or not", according to James Arden, of tax resolution firm Titan Tax Relief. This new program is fantastic news for taxpayers since consumer's credit reports can be quickly repaired. In past times, taxpayers could pay the full amount of tax owed and mark the lien as "released" on the credit report but still had to wait 7 years after the time the lien was satisfied for it to be taken off their credit report. In the new guidelines, liens can be removed once full repayment is made or in many cases once the tax payer enters into a direct debit installment agreement with the Internal revenue service. Taxpayers who are already in a monthly installment agreement can easily convert to a direct debit installment agreement and request removal of the lien.
Once the individual is on a direct debit arrangement, they must make 3 consecutive monthly installments before the IRS will consider lien removal. The taxpayer will need to have filed all required tax returns for the last three years and must not have defaulted on a previous IRS installment agreement. Additionally, to qualify for this program, the total balance owed to the IRS including tax, penalties and interest must be less than $25,000.
Having the IRS to remove the lien is just the starting point in a taxpayer bettering their credit. While the Federal government may withdraw the lien and mark it satisfied with the court where the lien was filed, it is the taxpayer's responsibility to notify the credit reporting company once the lien withdrawal has occurred. In most cases, neither the internal revenue service nor the court will notify the credit agencies when a lien has been withdrawn. Consequently, the time to get the lien withdrawn can take three months or more. Contact the IRS tax attorney professionals at Titan Tax Relief for your personal consultation.
The IRS has also extended its existing installment agreement options to allow more taxpayers to participate in. The "Streamlined" Installment Agreement allows taxpayers to pay the tax owed in equal monthly installments over a set period of time. Traditionally, this type of installment agreement allowed taxpayers whose tax liability was lower than $25,000 to make monthly payments over 5 years. Under the new program the IRS increased the limit to $50,000 and now allows citizens to pay the balance owed over 6 years as long as the taxpayer agrees to make direct debit payments and the statute of limitation for collection exceeds 6 years. Other changes under the Fresh Start program includes the IRS lessening the impact of its lien practices by increasing the threshold for filing a lien against most taxpayers from $5,000 to $10,000.
Whether a taxpayer has satisfied their lien, is already in an installment agreement or has not attempted to establish a payment plan with the IRS, the best course of action is to contact their Titan Tax Relief to find out whether they can take advantage of this new program and improve their credit.]
Titan Tax Relief is an experienced tax resolution firm that understands the importance of having the most talented and experienced staff on board and taking action immediately. They provide helpful and positive solutions for their clients and do their best to negotiate on the behalf of their clients. With Titan Tax Relief, taxpayers know that they will be provided with accurate answers, and the professional tax experts at Titan will not make promises that they cannot keep or give their clients unrealistic expectations. They work hard to negotiate affordable plans that their clients can keep up with and that will satisfy the IRS.
For your FREE consultation Call 800-214-2100 or request more information at Titan Tax Relief
http://www.titantaxrelief.com/
800-214-2100