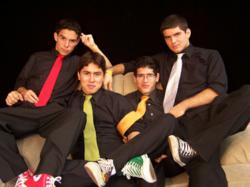 Celebrate with FREE neckties, use coupon code "GRAND"
Las Vegas, NV (PRWEB) July 18, 2012
Neck-Wear.net has a neck wear catalog of about 850 different styles, and will be adding about 500 more within a few weeks. New styles of men's ties are added frequently. New to the necktie line up are easy to tie skinny neckties, with over 100 different styles to choose from. Every tie sports hundreds of colors and patterns, from adorable blue bowties to matching handmade hankies. Buy neckties for a business or just one for daily wear. Inquire about wholesale prices on custom orders also. Neck-Wear.net is a company that promises 100% customer satisfaction guaranteed.
Since the launch of the website TCDC anticipates hiring more employees to aid in the marketing and development of the newest, best neckwear available. Customer service will never be compromised as the company expands. A relentless effort is made to deliver the most affordable neckties in the world. Neck-Wear.net is proud to help grow the Las Vegas economy which has been extremely hard in the last couple of years.
A great necktie for only $5 is the motto, with free neck ties and sales on clearance ties every few weeks. Nobody enjoys searching the internet for coupons that never work; so Neck-Wear.net lets the customer set up a free account which keeps them informed of every promotion. Free coupon codes are emailed automatically; this allows the customer to stay in style with the newest products while saving time and money.
"Celebrate the Grand Opening of Neck-Wear.net with FREE neckties and the coupon code "GRAND"! What could be better than that?" says Jesse Pederson, president of TCDC Corporation.