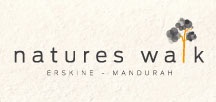 4Land will be offering a limited number of land packages at Natures Walk Estate which start from $280,645 for 'Entry Level' packages.
(PRWEB) July 19, 2012
4Land Property Group, a leading Mandurah property and real estate company, has released a new promotion designed to provide home buyers a chance to own a house at its popular Natures Walk Estate in Erskine, Mandurah.
According to the company, this latest outing is ideal, most especially for first home buyers – considering that the houses are being sold at very affordable prices, starting at $280,645.
Dave Gillon, 4Land Property Group's Sales Manager, attested that the prices of their homes for sale are considerably lower compared to other Mandurah real estate properties that are being sold in the same area.
Gillon said, "When you consider that the median price for an established house in Mandurah/Murray is around $356,000, these house and land packages represent excellent value for money."
He added, "4Land will be offering a limited number of land packages at Natures Walk Estate which start from $280,645 for 'Entry Level' packages."
4Land Property Group further stated that the Natures Walk Estate homes they are offering are complete with amenities and features, such as 3 spacious bedrooms, a kitchen and dining area, and an outdoor alfresco living area. In addition, buyers have the option of choosing from two floor plans, as well as facades and render options that they can include for their new homes.
The company also expressed that aside from the amenities, these properties offer practicality as well, considering that the prices of rent within the area have been increasing at a constant and considerable pace.
Gillon said, "In particular, these new house and land packages will appeal to younger people who are renting. The median weekly rent for a home in Mandurah is around $320 and rising due to falling vacancy rates."
"For around $430 a week or just over $100 more than renting a home, local residents can own a brand new home in a sought after area in Mandurah."
On the other hand, industry analysts believe that because of the prime location and the existing economic conditions of the country, there is a big chance that the prices for these properties will soar in the coming years. That is why buyers must grab the opportunity to own these properties while they are still available.
Gillon agrees with this view. He said, "The prime location of Natures Walk Estate means that property buyers can look forward to strong rates of capital growth during future years."
"We expect these house and land packages to sell very fast because they represent the best value for money being offered to first home buyers in the greater Mandurah area taking into account the price of the new homes and the location of Natures Walk Estate," added Gillon.
4Land Property Group's Natures Walk Estate is located at the corner of Oakleigh Drive and Willoughbridge Crescent, Erskine. It has an easy access to all of the natural attractions in the area, as well as a close proximity to the beach. It is also just minutes away from the heart of Mandurah – which is full of amenities, facilities and services for all residents, young and old alike.
The Natures Walk Estate is composed of exquisite and beautiful Mandurah houses and property, in tune with nature, and situated in strategic locations to ensure a more convenient living for current and prospective residents. 4land Property Group is the developer of various unique and affordable communities all over Western Australia, including the Natures Walk Estate.
If you are interested in living at Natures Walk Estate, or the other 4Land Property Group's home and land packages in Mandurah, do not hesitate to give them a call at (08) 9301 4445 or visit their website at http://www.natureswalk.com.au/.