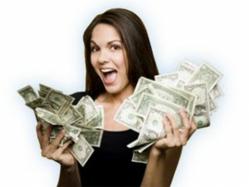 (PRWEB) July 18, 2012
ImpactCashLoans.com has come up with highly innovative business practices that make it possible to complete the processing of payday loans online, up to the point of depositing money in the client's account in less than an hour. In some situations, the whole process is completed in less than 20 minutes, especially for existing customers that have updated data in the company's systems. This improvement in processing timelines has been made possible due to certain updates made to Impact Cash Loans processing systems, in a bid to improve customer service and remain a market leader.
ImpactCashLoans.com recognizes that most people only access payday loans when there is a real emergency and is committed to ensuring that these consumers have the money applied for in their accounts when it matters most. For instance, when a client makes a loan request to solve a medical emergency, the loan will only have the greatest value if it meets the customer's need in good time, especially if it were a matter of life and death. These faster loan processing times has saved lives and improved people's situations when it matters most. Generally, ImpactCashLoans.com understands that every second is extremely important to all applicants that log on to the company's payday loan online processing system.
The company has overhauled the overall database of the loan processing system to ensure that processing time for each loan application is continually reduced over time. The database is continually scoured to identify duplicate entries and new algorithms have been included to prevent a single person from registering with different names or documentation.
On the overall, ImpactCashLoans.com is increasing investments and coming up with innovative practices in the areas of customer service, loan management and processing.
ImpactCashLoans.com is one of the leading providers of payday loans to consumers across America. The company tries to ensure that its loans are not only a source of profit but also a means of providing positive social impact to those in need.
Get Cash Now: http://www.impactcashloans.com