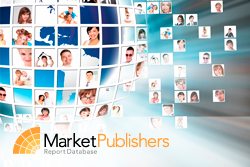 London, UK (PRWEB) July 18, 2012
In China's recent economic growth and increasing attention on healthcare for its large, older population has created various new opportunities in medical devices markets. In recent years, Chinese hospitals have focused on investing in new, advanced medical imaging equipment.
New report "China Computed Radiography (CR) Market Assessment and Outlook 2012-2015" prepared by Maverick China Research has been recently published by Market Publishers Ltd.
Report Details:
Title: China Computed Radiography (CR) Market Assessment and Outlook 2012-2015
Published: June, 2012
Pages: 57
Price: US$ 3,999
http://marketpublishers.com/report/technologies_electronics/computers/china_computed_radiography_cr_market_assessment_n_outlook_2012_2015.html
The report examines patterns in the CR equipment market and provides an in-depth analysis of the CR market in China. The study was carried out through a first-hand interview process and also includes a survey of Chinese hospitals containing more than 100 beds.
The report highlights:

market size development trends
analysis of 329 interviews conducted with market participants
competitive landscape revenue forecasts through 2015
extensive analysis of CR product revenues
forecasts of the CR market
Report Contents:
1 EXECUTIVE SUMMARY
2 INTRODUCTION
2.1 Key Industry Segments
3 METHODOLOGY
3.1 Interview Sampling
3.2 The Research Process
3.3 Specific Issues for this Study
4 MARKET OVERVIEW
4.1 CR Suppliers
4.2 Industry Structure and Value Chain
5 CR END-USER ANALYSIS
5.1 Trends in CR Purchasing
5.1.1 Number of Units
5.1.2 Purchase History
5.1.3
5.1.4 Unit Types
5.1.5 Unit Price
5.1.6 Applications
5.1.7 Units by Supplier
5.2 Satisfaction with CR Purchases
5.3 CR Purchase Plans
5.3.1 Plan Timeline
5.3.2 Purchasing Delays
5.3.3 Unit Specifics
5.4 CR Purchasing Procedures
5.4.1 Purchase Method
5.4.2 Purchase Authority
5.4.3 Decision Factors
5.4.4 Research Channels
6 MARKET SIZE AND SUPPLIER SHARES
6.1 Market Analysis by Product Type
6.2 Market Analysis by Facility Type
6.2.1 Hospital Class
6.2.2 Hospital Grade
6.2.3 Hospital Scale
6.3 Market Analysis by Location
6.3.1 Geographic Region
6.3.2 City Coverage
7 SUPPLIER PROFILES
7.1 Rayco Medical Products; Supplier for Carestream
7.2 Agfa Healthcare Systems
7.3 Konica Minolta Medical Printing Equipment
7.4 Fuji Film
8 CONCLUSIONS AND FORECAST
8.1 Forecast
LIST OF FIGURES
Figure 1: Total Interview Sampling and Breakdown
Figure 2: CR Units by Hospital Category
Figure 3: CR Units by Hospital Grade
Figure 4: CR Units by Hospital Scale
Figure 5: CR Units by Region
Figure 6: CR Units by Administrative Level
Figure 7: CR Suppliers and their Products
Figure 8: Number of Units per Hospital
Figure 9: CR Units Purchased by Year
Figure 11: Multifunctional or Dedicated Unit
Figure 12: CR Unit Price (RMB)
Figure 13: CR Application in Hospitals
Figure 14: Daily CR Use
Figure 15: Weekly CR Use
Figure 16: Monthly CR Use
Figure 17: Cost per Use (RMB)
Figure 18: CR Unit by Brand
Figure 19: General Satisfaction
Figure 20: Average Satisfaction by Brand (1-5)
Figure 21: Hospitals that plan to purchase a CR within five years
…
More new market research reports by the publisher can be found at Maverick China Research page.