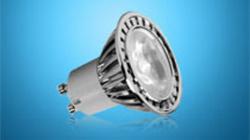 (PRWEB) July 20, 2012
There are many factors causing the global warming, such as population explosion, the air pollution caused by extensively using coals to emit the carbon dioxide, sharp reduction of forestry source, poisonous waste pollution and so on. However, there is no doubt that the heat emitted by the incandescent lamps also is a key factor to cause the global warming. The M16 series LED spotlights can deal with the problem well.
The M16 series can be divided into to two individual series----M16GU5.3 and M16GU10, which contains a set of variety of models respectively. These series are designed with low power and high efficiency, and the heat emitted is low consequently. Besides, Zhongtian Lighting adopts the high quality PC covers and aluminum plate with good heat dissipation to produce each spotlight, making a contribution to the guarantee of less heat. Furthermore, the more areas it is used for, the less global warming will be.
LED spot light can be placed on the upper part of the furniture or around the ceiling, and it can also be arranged in the inner wall, dado or skirting line. Light is directly irradiating on the object which needs to emphasize, so as to highlight the subjective aesthetic effect, to give an emphasis, to build a unique environment with the rich hierarchies and colorful atmosphere and to present the colorful artistic effect. With the soft and elegant light, M16 series spotlights can not only play a leading role on the overall lighting but also can select light locally and foil atmosphere.
As M16 series LED lights have so many merits and they are exported to different countries all over the world. Many customers speak highly of it, cooperating with Zhongtian Lighting continuously and some of them even introduce many new customers to buy the LED spotlights. The mission of Zhongtian Lighting is to offer high quality, less energy consumption and cost-effective products, it means that the mitigating effect of global warming will become better and better with the fast development of Zhongtian Lighting by improving and innovate its technology and service. And Zhongtian Lighting is bound to make a contribution to n\mitigate the global warming.