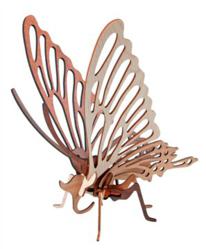 (PRWEB) July 18, 2012
Etlaser.com, one of the major laser machine manufactures based in China, launches ET-4030 laser engraving machine. The ET-4030 is a small table type laser engraving machine, which is mainly used for the engraving of stamps, name cards, gifts, greeting cards and other personalized products.
Etlaser.com owns a wide range of laser engraving equipments, which can satisfy the need of almost all customers. Etlaser.com also offers 3D laser machines which can perform complex operations to create three-dimensional images.
Main features of this new laser engraving machine:
Flying light path mode
Driven by step motor
Linear guide rail,
Self-developed high capacity control motherboard
User-friendly software which supports DXF, AI, PLT, DST, DSB, etc
High precision transmission mechanism
Environmental facility for discharge of smoke
Applicable Materials:
The 4030 laser engraving machine is mainly used for non mental materials, such as double-color sheet, wood board, bamboo sheet, acrylic, leather, fabric, etc. These materials can be engraved with various pictures and letters.