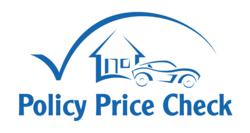 Getting a coverage and price comparison for your car insurance has never been this easy.
New York, NY (PRWEB) July 19, 2012
Effective Coverage LLC, a leader in providing personal lines property and casualty coverage, announced today the release of its innovative new insurance comparison platform PolicyPriceCheck.com. This service was developed to allow consumers to quickly check the price of their current car insurance rates versus the open market. Customers need only 60 seconds to submit their information at the PolicyPriceCheck.com portal.
Founder/CEO Eric Narcisco says it's important that consumers know that their information stays safe and secure within the organization when they request a car insurance "Price Check." For too long, getting a quote for car insurance online meant either going to a specific carrier or submitting your information to a company that would sell that information to numerous providers. That process results in a barrage of phone calls from multiple providers. Each "Price Check" is completed within one hour, and price check comparisons are obtained from up to five carriers, including Travelers Insurance Group.
Despite the name, Policy Price Check is not just focused on the price of the policy; it also focuses on coverage. Each Price Check is designed to compare your current car insurance coverage to that of different insurance companies offering similar terms. "Policy Price Check is the first of its kind," stated Narcisco. "We exist to give consumers an efficient way to ensure that they are getting the best price for their chosen level of coverage"
Founded in 2007, Effective Coverage was created with great respect for the value that experience brings to business. On average, our principals possess over 15 years of experience in the insurance industry. Our experience has allowed us to deliver best practices with a high level of individualization. This, in turn, leads not only to our success but also to that of our customers. Most importantly, as a closely-held independent firm, we answer to our clients, rather than outside investors. This structure allows us to deliver on our commitments to client advocacy, integrity, and innovation.