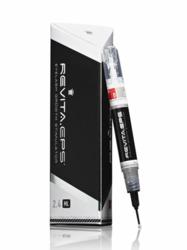 (PRWEB UK) 18 July 2012
Hairtrade, the UK's leading retailer of hair extensions, hair care and beauty products has added DS Laboratories to its growing hair care range.
Available from hairtrade.com, DS Laboratories is at the very forefront of what can be achieved with the latest biotechnology, stimulating new hair growth to ease hair loss concerns and achieve results.
DS Laboratories combines two of the most efficient and successful hair growth products on the market. Having been evaluated during clinical trials these products provide significant scalp benefits, follicle health and an improved structure of hair strands.
Commenting on the recent addition, Mark McDonagh, Business Development Manager at Hairtrade said "We are thrilled to stock DS Laboratories at Hairtrade. Their hair growth-stimulating technology is one of the best on the market and with an increase in customers looking for hair treatments for thinning hair and hair loss, it was the best time to launch the new addition to our hair care line."
The range consists of Revita Hair Growth Stimulating Shampoo and conditioner, Spectral RS Treatment for thinning hair, Spectral DNC-N Hair Support System, Spectral F7 Booster Agent, and Revita EPS eyelash growth stimulator.
Revita, the most efficient growth-stimulating shampoo available on the market, is the final result of DS Laboratories' effort in cutting-edge research. Revita is a powerful and unique combination of active ingredients specially designed to maintain scalp vitality and act on follicular dysfunctions to achieve the best result in a short period of time.
It is the only shampoo product that combines compounds shown to have specific anti-DHT actions with antioxidant and anti-inflammatory effects.
Revita EPS Eyelash Growth Stimulator has already become a popular product at Hairtrade.com. It is a cutting-edge treatment which is clinically demonstrated to grow eyelashes 25% longer in just two weeks. Revita EPS utilises a breakthrough peptide complex, which works by stimulating expression of keratin genes and improving overall eyelid health.
The DS Laboratories range is available now from Hairtrade.com
About I&K International Limited:
Established in 2005, I&K International Limited is now one of the leading distributors of online hair care and beauty products across the UK and Europe. Hairtrade provides a wide range of hair extensions, hair care products and hair electrical brands.
Hairtrade provide a wide range of 100% human hair extensions mainly, human hair weaves, I&K clip in Hair Extensions and pre-bonded hair and European hair extensions. Among its top brands are I&K 100% Human Hair and Remy Hair, Top Model and Jessica Simpson hair. In addition to its 100% human hair extensions the company also provides synthetic hair extensions, wigs, hairpieces, hair extensions accessories and tools, as well as an extensive range of hair care products from brands such as Tigi, Loreal, Schwarzkopf, Goldwell, Matrix, Fudge, Keune, Sexy Hair and many more.