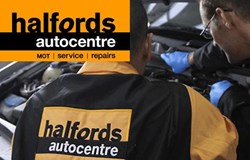 The Air Con service offer, which includes re-gas, lubrication and a visual inspection of the system, will now be available for just £49
London, UK (PRWEB UK) 19 July 2012
3-for-2 deals on air conditioning and car checks now available for the rest of the summer
London, UK, 17th July 2012 – Halfords Autocentres is freezing prices on air conditioning and safety car checks. These summer deals will be available across Halfords Autocentres in the UK until the end of September.
The Air Con Service offer, which includes re-gas, lubrication and a visual inspection of the system, will now be available for just £49, making it one of the best value deals on the high street. (More info can be found at http://www.halfordsautocentres.com/Other-Services/Air-Conditioning/) Customers can drop by and get their car brought up to scratch quickly and conveniently while they wait in the garage.
Additionally, Halfords Autocentres around the country will be offering customers three-for-two promotions on services throughout the summer which include: air conditioning service, bacterial clean, fuel services as well as the Duxback windscreen treatment.
Rory Carlin, marketing director at Halfords Autocentres said: "The summer season is an important time for the business and we are proud to offer these deals to our customers. More and more holiday makers are driving either throughout the UK or across Europe to reach their holiday destinations, and at Halfords we want to make sure that they can do that with the reassurance that their cars are in tip top shape ahead of their journeys."
ENDS
Media contacts:
Halfords Press Office
0207 025 6658 / halfordsteam(at)redconsultancy(dot)com
Halfords Autocentres
With over 260 centres nationwide, Halfords Autocentres is the UK's leading independent car servicing (http://www.halfordsautocentres.com/car-servicing/), repair, tyre (http://www.halfordsautocentres.com/tyres/) and MOT network 9 http://www.halfordsautocentres.com/MOT/). Now part of the Halfords group, our name may be new, but our centres have been a feature of the towns and cities of Britain for a decade or more.
Halfords Autocentres provides dealership quality work at affordable prices to around 650,000 customers every year, with over 8 out of 10 saying that they would recommend us to a friend. Our expert service is backed with both a quality and price guarantee: work is guaranteed for 12 months or 12,000 miles, and we promise to match any price quoted locally like for like. See website for terms and conditions.