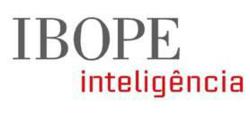 Utica, NY (PRWEB) July 18, 2012
A majority of US adults agree the world is now experiencing more extreme weather than in the past, but they are split on whether global climate change caused by humans has been proven and that drastic actions are needed to slow climate change, a new IBOPE Inteligência poll finds.
A total of 57% agree strongly (36%) or somewhat (21%) that, "compared to the past, the world is now experiencing more extreme weather events (storms, extreme temperatures)." A rounded total of 34% disagree strongly (22%) or somewhat (13%) with that statement, and 8% are not sure.
Respondents were offered two agree/disagree statements about possible connections between extreme weather and climate change. Opinion is divided, but the results show people more likely to disagree with the need for action to slow global warming. A total of 49% agree strongly (36%) or somewhat (13%) that: "Global climate change has not been proven, so drastic changes to our lifestyle are not now necessary."
A total of 49% disagree strongly (40%) or somewhat (9%) that: "The extreme weather events of recent years indicate we can no longer wait to take action to slow global climate change."
Among only those who agree the world is now experiencing more extreme weather, belief is strong that global climate change is caused by human activity and the burning of fossil fuels. A total of 48% in that group say extreme weather is caused by climate change. A quarter each say either normal weather variations is the cause of extreme weather (23%), or both climate change and normal weather patterns are responsible (23%.
The strongest indicator of beliefs about climate change is political party and ideology, as 84% of Republicans agree climate change has not been proven and no drastic action is required, while 73% of Democrats agree "we can no longer wait" to act to slow global warming. Those same sharp party differences even apply to perceptions about recent weather events. A total of 84% of Democrats agree we are now experiencing more extreme weather, compared to 33% of Republicans.
IBOPE Inteligência conducted an online survey of 2,099 US adults. The margin of error is +/- 2.2 percentage points. A sampling of IBOPE Intelligence's online panel, which is representative of the adult population of the US, was invited to participate from July 6-9. Slight weights were added to region, party, age, race, religion, gender and education to more accurately reflect the population. The March poll included 2,076 US adults and had the same methodology and margin of error.
ABOUT IBOPE Inteligência
IBOPE Inteligência, formerly IBOPE Zogby International, is a non-partisan, premier global public opinion polling and market research firm that offers timely, accurate results and in-depth analysis and insights. IBOPE Inteligência works with issue experts in a vast array of fields including healthcare, technology, finance, insurance, energy, agriculture, public affairs, and media who offer insightful data analysis and exceptional service to clients in countries throughout the world. IBOPE Inteligência experts analyze data and work with clients to develop and implement new strategies, and offer customized and attractive solutions to challenges our clients face. IBOPE Inteligência is a subsidiary of the IBOPE Group of Sao Paulo, Brazil.
Please visit http://www.ibopeinteligencia.com for more information on IBOPE Inteligência. Follow us on Twitter @ibopeintel
About IBOPE Group
IBOPE Group is a Brazilian multinational company specializing in media, market and opinion research with offices in the United States and 14 Latin American countries. Since its founding 68 years ago, it has been providing a wide range of information and studies on media, public opinion, voting patterns, consumption habits, branding and market behavior.
For more information on IBOPE Group, please visit http://www.IBOPE.com.