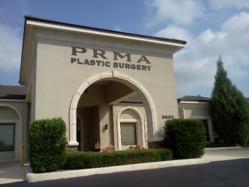 We believe all women with breast cancer should be well informed concerning all aspects of their treatment options, including breast reconstruction.
San Antonio, TX (PRWEB) July 31, 2012
PRMA Plastic Surgery, today joins The American Society of Plastic Surgeons (ASPS) in supporting H.R. 5937, the "Breast Cancer Patient Education Act" –– a bipartisan bill that would require that breast cancer patients be informed of the availability and coverage of all breast reconstruction, prostheses and other options.
The bill would require the secretary of Health and Human Services to implement an education campaign to inform breast cancer patients about their options related to breast reconstruction.
Women would be informed that:
*Breast reconstruction is possible at the same time as mastectomy (breast removal surgery) and that
*it can also be delayed until after other treatments
*Women can choose to have prostheses or breast forms instead of reconstructive surgery
*Federal law mandates insurance coverage of breast reconstruction
Dr. Steven Pisano, plastic surgeon with PRMA Plastic Surgery – the largest breast cancer reconstruction practice in the U.S. -- said, "As a practice that specializes in breast cancer reconstruction, we are very excited and encouraged to see HR 5937." He said, "We believe all women with breast cancer should be well informed concerning all aspects of their treatment options, including reconstruction. We applaud all those who introduced this legislation."
PRMA has performed over 4,000 flap surgeries which use the patient's own tissue to recreate a more "natural" reconstruction than breast implants. However, even with so many procedures being performed, most breast cancer patients are not fully aware of their breast reconstruction options since referrals to reconstructive plastic surgeons are not routinely offered. PRMA surgeons believe that this is because many of the doctors that treat breast cancer are not aware of the latest reconstructive options. Educating the doctors involved in all aspects of breast cancer treatment is therefore also crucial to increasing patient access to reconstruction.
"The Breast Cancer Patient Education Act will get the best information in the hands of women and their families to empower them in making the best choice for their care," said ASPS President Malcolm Z. Roth, MD. "Knowledge is power. Federal law has long required coverage for reconstruction and prostheses and no woman should be denied the right to choose the care they need just because they were not aware of their choices."
According to the ASPS, "Since 1998, health plans that offer breast cancer coverage have been required to provide coverage for breast reconstruction and prostheses. However, only 33 percent of eligible women with breast cancer undergo breast reconstruction, and published research shows that nearly 70 percent of women are not informed of their care options."
Insurance companies are mandated by federal law to pay for reconstruction. Procedures covered include DIEP flap, SIEA flap, GAP flap, TUG flap, TRAM flap and breast implant reconstruction in all breast cancer patients who have had mastectomies (if the mastectomy is covered). Insurance companies must also cover surgery on the opposite breast to achieve reasonable breast symmetry.
About 226,870 women will be diagnosed with new cases of invasive breast cancer in 2012, according to the American Cancer Society's most recent estimates for breast cancer in the United States.
The legislation was introduced on June 8th of this year by Representatives Leonard Lance (R-NJ), Donna Christensen, M.D. (D-VI), Ileana Ros-Lehtinen (R-FL), Marsha Blackburn (R-TN), Gerald Connolly (D-VA), James Moran (D-VA), Hansen Clarke (D-MI), John Lewis (D-GA), Barbara Lee (D-CA), Eleanor Holmes Norton (D-DC), Gwen Moore (D-WI), Charles Rangel (D-NY) and Michael Honda (D-CA).