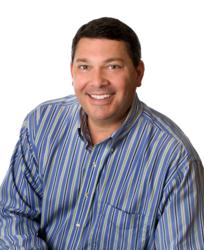 Tom's wealth of experience and knowledge is a perfect complement to our team
Reston, VA (PRWEB) July 24, 2012
Synergy Design & Construction knows what it takes to thrive in an economic downturn and now that conservative approach is certainly paying off. Business has continued to improve over the past several years with the company expecting to almost double its revenue in 2012 and again in 2013.
With so many great projects in the pipeline, Synergy D&C owners, Mark and Mina Fies, knew it was time to expand their team by bringing Tom Reineberg on as Project Manager. "Tom's wealth of experience and knowledge is a perfect complement to our team and allows us to add another level and dimension to overall project management and quality," says Mark.
Tom has over 27 years in the construction industry with a proven track record for managing complex and challenging projects. As a residential project manager, he successfully bid, budgeted, and constructed residences in excess of $8,000,000 in value and has personally overseen countless renovations and the completed construction of more than 40 high-end luxury homes.
Prior to joining Synergy D&C, Tom worked for a custom homebuilder for 19 years and as a staff architect for a prominent local architect, focusing on custom single-family homes. As a licensed architect, Tom truly understands the importance of well thought-out designs. Tom is responsible for our projects' entire life cycle – from overseeing the design process to estimating construction costs to the day-to-day management and supervision of job sites.
Mina has been thrilled since Tom started in June, "he has hit the ground running and as a licensed architect, his ability to focus on the design and construction details in the field has been ideal."
Bringing on Tom is just the beginning of Synergy D&C's continuing expansion. They are currently looking to fill two Lead Carpenter positions by the end of 2012.