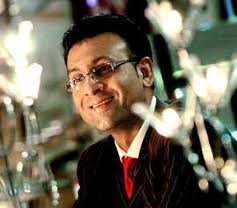 (PRWEB UK) 19 July 2012
FurnitureInFashion has aborted the plan of opening a manufacturing plant in Pakistan due to continuous political instability. Asad Shamim, the MD of FurnitureInFashion explained that due to the political instability the economic conditions of Pakistan have deteriorated. The economic growth and performance have suffered enormously due to political instability which have slowed down the economic growth and lowered private investment.
This has adversely affected FurnitureInFashion's plan to expand its operation in Pakistan. Seeing the economic crisis and political instability, FurnitureInFashion is focusing on different countries in the Middle East and Europe.
Asad Shamim portrayed the overall picture of crisis that is prevailing in Pakistan and said, "Pakistan has been witnessing a prolonged period of political instability since infancy and it hasn't got any better in the past 5 years of democratically chosen government. The most adversely affected factor due to political instability has been the economy of Pakistan. After the smooth transfer of power in a relatively fair, free and peaceful elections conducted in February 2008, much was expected of the present government. However the government has failed to deliver its promises and continuing to lurch from one crisis to another. This political instability and never ending continuation of crisis is having a heavy toll on economy."
Asad being a resident of UK said, "People outside the country had a lot of expectations from the current government. Having a strong majority in parliament, the current government was expected to ensure political stability, rule of law, strengthening of democracy and respect for judiciary. However the current coalition government has failed over all these aspects and disappointed the Pakistani expats in the UK. My decision to scrap the plan to open FurnitureInFashion manufacturing plant in Pakistan has been influenced by the continued feedback provided by electronic media. They have highlighted the stories of bad governance and corruption which is definitely not the ideal environment for starting a business."
Asad added that due to weak governance and corruption, the government is struggling with the formulation and implementation of long-term economic policies that are conducive to a better economic performance. He also said that to win the heart and mind of the people, the government is taking short term but populist economic measures. These populist measures can never improve economic performance which is why Pakistan is struggling economically.
Asad explained the consequences of absence of economic policy and said, "The uncertain economic policy and political instability have affected investment adversely, increased unemployment and poverty, slowed economic growth along with increasing violence, strikes and civil unrest. Lower human capital accumulation and lower productivity growth has damaged the long term economic prosperity and growth."
Over the last four years, Pakistan has witnessed its economic growth slowing, investment rate decelerating, millions slipping below the poverty line, rising unemployment, women and children dying due to insufficient food and double digits inflation persisting for 50 months. All these impediments have discouraged the launch of FurnitureInFashion in Pakistan. However Asad Shamim being a very patriotic Pakistani expat in UK has decided to launch an NGO named 'Ehsaas' for providing solutions to all the problems prevailing in Pakistan. Asad wishes to contribute his efforts in making Pakistan prosperous and developed. The NGO Ehsaas has been established to provide a platform for educated Muslims from all over the world to provide support to Pakistan and help solve the prevailing problems in Pakistan by making individual contribution.
Ehsaas will provide a single platform to Pakistani experts in the UK and adjoining countries to participate in various discussions regarding the problems existing in Pakistan with an effort to provide solutions for all the problems. Asad Shamim explains the motive behind establishing this NGO, "I believe we have given ample chances to the same political parties and political representatives over the past many decades. None of these parties has been able to stabilize Pakistan from the after affects of martial laws and other political crisis. I think that no political figure like Imran Khan, Nawaz Sharif or Zardari can change the fate of Pakistan. The only way to solve problems of Pakistan is to change the systems."
Through his NGO, Asad is going to propose a change in system that prevails in Pakistan. Asad said, "Pakistan has immense talent in terms of professionals in different walks of life. But the lack of system in addition to political instability is killing the economy of Pakistan. Economy plays a major role in developing a strong foundation of a country. Pakistan has been struggling on the hands of corrupt system ruled by corrupt politicians hence leading to economic deterioration. Through 'Ehsaas', we are going to discuss the economic, political and professional problems existing in Pakistan. We will develop work teams to develop a pragmatic working plan that could be incorporated in Pakistan's economic and political sectors."
Asad through his NGO Ehsaas is welcoming every educated Muslim from all over the world to contribute towards making Pakistan a politically and economically prosperous country. He believes that Pakistan can become a much more stable country by relying on other Muslims countries as compared to Europe and America. Asad sees immense potential among the Muslims around the world that can provide their expertise to Pakistan and provide better financial assistance without over burdening the struggling country.
Asad believes in changing the system in Pakistan to change its fate. He believes that no political figure or a leader can change the fate of Pakistan in the current system. Pakistan needs an overall systematic change that will allow the fresh educated professionals to use their skills in an utmost dedicated way. Asad thinks that Pakistan needs streamlined system in order to change its political and economical conditions. Through his NGO, Asad plans to conduct a feasibility report of Pakistan and then arrange all the required resources and allocate them accordingly with the help of contributions from educated Muslims around the world.
Asad believes that by stabilizing the political and economical situation, he will not only be able to launch FurnitureInFashion in Pakistan but also provide employment opportunities to educated youth of Pakistan. His NGO is devoted towards gathering people from different educated and professional backgrounds in order to scrutinize the obstacles in Pakistan's development and propose solutions to remove these obstacles.
FurnitureInFashion is an online retail company based in the UK. The company has been in business since 2008 and its owner Asad Shamim has been able to win many businesses locally and globally as well. FurnitureInFashion provides everything from living room, bedroom, dining room and hallway furniture to small home accessories. FurnitureInFashion is expanding its showrooms in some of the major cities in the UK. For further details and information visit: http://www.furnitureinfashion.net