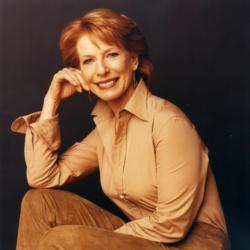 Boston, MA (PRWEB) July 18, 2012
A life cycle expert who authored the now classic "Passages," Gail Sheehy was also a caregiver of 17 years to her husband. She uses her experiences as a caregiver as well as her professional point of view in a brand-new program, "Saving Caregivers: How Hospitals & Communities Can Partner with Family Caregivers to Save Sanity & Money."
In this one-of-a-kind speaking presentation, Sheehy explores the benefits that can arise when healthcare professionals partner with family caregivers. She shares what she has learned from studying the most progressive practices in healthcare systems and communities around the world—practices that create coalitions to connect isolated caregivers, and help train and support them. Sheehy also shares a personal video of scenes from her 17-year caregiving experience with her husband, setting the stage for a candid discussion of the most humane interactions between professionals and families.
Healthcare organizations interested in bringing keynote speaker Gail Sheehy to their event should contact American Program Bureau at 800-225-4575.
About American Program Bureau (APB):
In business since 1965, the American Program Bureau represents a roster of high-profile speakers from entertainers and politicians to thought leaders and academics. Learn more about APB at apbspeakers.com or find APB on Twitter @apbspeakers.