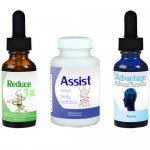 Helping You Helping others
to reach their weight loss GOALS
Salt Lake City, UT (PRWEB) July 20, 2012
Bluelineproducts.com has created a nutritional product called Assist, that was designed to put folks into a restful, relaxed, sleep state. Imagine, waking up feeling refreshed, after a full nights sleep. This is what the claims are by Blueline's top executives. They have the Testimonials, and Clinical Studies to back it up too.
Scientists at Blueline Labs were told to design a formula that would allow a person to easily, glide off to the land of sleep, and have a good nights rest, while waking up refreshed. After an extensive period of research and testing, a formula was born. Each and every ingredient in this cutting-edge product has been proven by Clinical Studies to be effective in relaxing the mind and body.
Dave Smith, CEO of Blueline Products, said at a recent interview: "I wanted to create a product that was drug-free, and all natural. This would be one of the rare sleep products that is not habit forming". He goes on to say: "Sleep is so important to our overall health, it's importance cannot be overstated", "I take Assist myself, and I love it".
Many of people want to sleep as little as possible—or feel like they have to. There are so many things that seem more interesting, or important, than getting a few more hours of sleep. But just as exercise and nutrition are essential for optimal health and happiness, so is sleep. The quality of a person's sleep directly affects the quality of their waking life, including their mental sharpness, productivity, emotional balance, creativity, physical vitality, and even their weight. WNBC recently did a segment on the Today Show discussing how adequate amounts of sleep enhance weight loss.
This, and other items, are now available at their online store: http://www.bluelineproducts.com/store
Dave G Smith, CEO, has on ongoing commitment to pressing forward with in-depth research into the best ways to deliver nutriceuticals to the public. Blueline Products has already changed the landscape in the weight loss industry with the release of their line of micro-encapsulated liquid formulas. Many more cutting edge products can be expected in the near future.