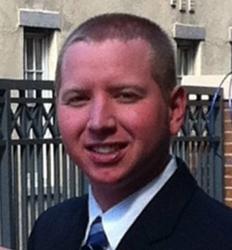 I am extremely grateful that I work for a company that promotes people based off of hard work and merit
Atlanta, GA (PRWEB) July 21, 2012
Foundation Financial Group announced the promotion of Ryan Zona to division general manager for the company's Atlanta Regional Sales Center, located at 100 Galleria Parkway, Suite 1400 in Atlanta, Georgia.
Zona, originally from Chicago, IL, holds a bachelor's degree in finance and investments from Georgia State University. He has been with Foundation Financial Group for over four years and this is his seventh promotion.
"Ryan has been an invaluable asset to our Atlanta mortgage division. His work ethic is unmatched, his dedication to providing every customer with exceptional service is unparalleled, and his ability to rally his employees around him ensures that success will be inevitable," said Foundation Financial Group's EVP of Sales, Raymond Drohan. "I am confident that in his new role, Ryan will increase the performance of his Atlanta team."
Foundation Financial Group honors the single top performer at each position within the corporation and rewards excellence in sales leadership and management with a Cornerstone award. During the course of his career, Zona has received five Cornerstone awards, which were earned through coaching, training and leading his team to success.
"When I started with Foundation Financial Group in June of 2008, I never envisioned that I would be at an executive level only four years later. I am extremely grateful that I work for a company that promotes people based off of hard work and merit," said Zona. "I owe the amount I've grown as a person to all of the people I have worked with here in the Atlanta center. The opportunity to work at FFG has changed my life forever. In my new role as Division General Manager, I'm looking forward to continuing helping our Atlanta center grow and to giving others the same opportunity I was given."
In his spare time, Zona enjoys golfing and traveling with his family. He also volunteers his time at the Susan G. Komen foundation.
About Foundation Financial Group
Foundation Financial Group is a multibillion dollar financial services corporation. FFG offers its customers Best in Class service through its Insurance, Retirement, Mortgage, and Tax Services. Named one of the fastest growing financial companies in the country by INC magazine, FFG has continued to grow its nationwide presence with over 100,000 new customers per year in 38 states. In addition to the value that Foundation Financial provides every customer, it is also dedicated to its communities and the people who live in them. Through a vast array of philanthropic endeavors the company not only provides significant monetary donations but also fosters a workforce environment that encourages all team members to personally make a difference. Foundation Financial is committed to its strong focus on customer service and community investment as it continues to grow and compete with the largest financial institutions in the world.
For additional information, interview and image requests, contact the Foundation Financial Group Public Relations team at 866-659-3200.