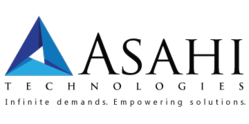 Staying ahead on eCommerce trends and technologies gives smaller businesses a distinct advantage when it comes to reaching clients and generating revenue
(PRWEB) July 19, 2012
The business environment has changed heavily in favor of online retailing, for instance around 13.5% of all purchases were done over the internet in 2010, proves the importance of an e-Commerce site. Online retailing presents small businesses an opportunity to stay alive in the competitive market dominated by retailing giants. As businesses around the world are increasingly looking to expand their operations on the internet, the need for affordable web solutions is high on demand. To assist SMB's save valuable time and money, Asahi Technologies a New York based web development firm has launches affordable custom e-Commerce solutions.
With current retail environment being pale for conventional store owners, many businesses are venturing online to expand their operations. Custom e-Commerce solutions can help traditional businesses compete with big retailers and proving a ticket for their sales growth by rendering flexible and scalable web applications. Since the operating costs are also significantly lower, many businesses now demand customized e-Commerce solutions for businesses to create professional, optimized and cost effective online store.
"Staying ahead on eCommerce trends and technologies gives smaller businesses a distinct advantage when it comes to reaching clients and generating revenue" says Vinod Subbaiah, CEO of Asahi Technologies. "At Asahi Technologies we provide custom e-Commerce solutions that are easy to implement and cost-effective, easing cost and operating factors of small and medium businesses. With these custom solutions we have leveled the field for small to medium sized businesses by providing access to cutting edge technology implemented by large enterprises".
Asahi Technologies offers custom developed e-Commerce solutions using popular tools like Magento, Prestashop, OsCommerce, VirtueMart, CubeCart, Drupal and Zencart. The custom e-Commerce solutions include billing applications, payment processing, multi-language content, integrated shipping and VAT tax calculator.
About Asahi Technologies
Asahi Technologies is a New York based web design and development firm that provides software consulting and development solutions to small and medium level businesses all across North America. Asahi Technologies specializes in responsive design, cloud computing, online marketing,mobile application development and open source technologies. Under the leadership of Mr. Vinod Subbaiah, who himself started his career as a software programmer, Asahi Technologies' team comprises of experienced software professionals have extensive knowledge of technology covering B2C and B2B operations. The firm's headquarters is located in New York City, NY.