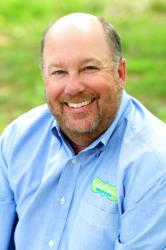 If you've made the decision to open this business, you need to fully dedicate yourself to the time needed to make it work.
Roswell, GA (PRWEB) July 23, 2012
The franchise industry is expected to grow this year, following a three-year decline, according to the 2012 Franchise Business Economic Outlook by HIS Global Insight, an economic analysis and forecasting firm. In 2012, 13,928 new franchises are expected to open creating 168,000 jobs.
As new franchise owners enter the marketplace this year, Wade Brannon, franchise veteran and owner of Atlanta-based Pigtails & Crewcuts, says that new franchise owners should take heed of the most common mistakes made when opening a franchise. "The same mistakes happen with owners across the industry, whether they're involved with the food or service arenas," says Brannon.
Brannon has overseen the opening of more than 300 businesses. Prior to opening Pigtails & Crewcuts, he served as senior vice president and principal of Heavenly Ham, which he grew from a single retail store in Hilton Head, South Carolina in 1984 to more than 230 locations across the United States. "With proper planning, strong communication and determination, you can avoid the most common mistakes and create an effective business plan."
Brannon shares the top 10 mistakes people make and gives advice on how to counter those errors.
1. Unrealistic expectations. Exhaustive research is key to realistic expectations. Start by looking at what competitors are doing. Determine if a trend is growing or shrinking. Ask whether this concept will be a good fit for the market. Before committing to anything, find out what kind of support the franchise provides and what owners are expected to provide.
2. Over-planning. Nothing ever works 100 percent according to plan, so plan for the worst-case scenario. It's important to be flexible, and anticipate delays in construction, permits or other requirements.
3. Under-planning. A lot of steps are involved with opening a business, and it's important to start with some basic guidelines and to keep your business planning on task. Write up a to-do list for guidance.
4. Short attention span. Many business owners quit after three, six or nine months, frustrated that their bank accounts aren't already overflowing. Success takes time, dedication and hard work.
5. Going it alone. Word-of-mouth does wonders for business. Get involved in the community. It's a chance to spread the word and also pick up insight from the demographic that a business is serving. Also, consider taking on a partner, if the financial support and camaraderie will benefit the business.
6. Too little cash. Secure enough capital. It's not only important to have the funds to get the business up and running, but owners should also stow away a rainy-day fund, just in case.
7. Befriending employees. Keep a healthy distance from employees. Be their boss, not their friend.
8. Breaking the marketing budget. While researching the business, determine the audience and learn about how that demographic responds to marketing. Are they social-media savvy? If so, do you understand what it takes to reach them? Do they still read newspapers or flip through the Yellow Pages? Determine who they are and hone in on how to best reach them. Don't select multiple methods and spread the marketing budget too thin.
9. Banking on a grand opening. Never hold a grand opening on the first day of doing business. Wait until the business has been open long enough to work out the kinks. Soft openings give staff a chance to adjust to day-to-day issues and schedules before inviting the whole world in to see.
10. Family miscommunication. A business impacts the entire family. Be upfront and make sure everyone is on the same page. Talk about the pros and cons of the business extensively to make sure there are no surprises—or hurt feelings—down the line.
Contact:
Michelle Holliman
1100 Old Ellis Rd
Suite 1200, Roswell GA 30076
p. (770) 752-6800
f. (770) 752-8880
pigtailsandcrewcutsfranchise.com