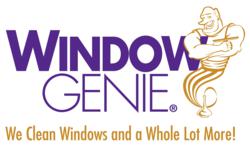 He is determined, driven and committed to making Window Genie succeed and to providing exceptional customer service to the Triangle Area.
Cincinnati, OH (PRWEB) July 27, 2012
Window Genie is a national franchise offering home services to both residential and commercial customers. With the slogan, "We Clean Windows and a Whole Lot More!" their services include window cleaning and tinting, gutter cleaning and protection and pressure washing. The company was founded in 1994 by Richard Nonelle and has since grown to almost 100 units. In 2012, Entrepreneur Magazine named Window Genie the 41st fastest growing franchise in America. This company is dedicated to improvement and expansion, opening their newest branch in SW Raleigh, North Carolina on Monday, July 30th. Window Genie is proud to announce the newest addition to their team, Mike Boone.
Before exploring the world of franchising, Boone worked in both public and private industrial companies spanning from the automotive industry to commercial plumbing. After living in seven different states and traveling all across the county, he and his wife ultimately decided to return back to the state where their lives began. In January of 2009, Boone and his family relocated from Pennsylvania to Holly Springs, North Carolina. Eager to become an active part of the community, Boone joined the Holly Springs Rotary Organization and began to reach out to the community. With the warm welcoming he received, Boone knew he made the right choice to return to his roots. It was then that he began to explore options of starting his own franchise in the Triangle Area.
Boone worked with Lauren Cantor, a franchise coach with The Entrepreneur's Source, or TES. TES coaches evaluate their clients based on interests, strengths, weaknesses and goals. Through this discovery they are able to match the prospective business owner with franchise options that fit their needs.
With over 35 years experience with serving customers in a wide array of businesses, Boone was confident he wanted to work in the service industry. His search for the perfect business for himself and his family provided him a variety of options. The search was over when he discovered Window Genie.
During the discovery process, Boone spoke to many Window Genie franchise owners, who provided him with a wealth of positive feedback. The support of not only the Window Genie Team and Window Genie CEO, Rik Nonelle, reinforced his decision to start a Window Genie Franchise.
With the area population growing by 46% as reported in the last census, Boone sees tremendous potential and practicality for Window Genie in Wake County. He is determined, driven, and committed to making Window Genie succeed and to providing exceptional customer service to the Triangle Area.
Window Genie offers franchises all over the country, including Master Franchise opportunities. For more information, visit http://www.windowgeniefranchise.com
To learn more about Mike Boone and Window Genie of SW Raleigh, contact him at mboone(at)windowgenie(dot)com or (919) 629-7327.
###