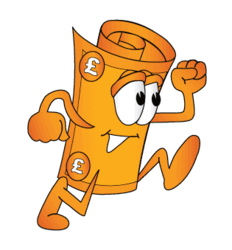 We are seeing more and more people who earn higher incomes applying for payday loans!
(PRWEB UK) 19 July 2012
Many people think of payday loans to be for those on lower incomes or for those who are struggling for money at the end of the month. As a matter of fact, however, that couldn't be further from the truth! Payday loans are being used increasingly by people who are on high enough wages for their situation, but need money for an emergency or a special occasion.
A study in The Sun has recently shown that one in 14 applicants for payday loans are people in well paid professions, such as lawyers and doctors and showed that 7% of payday loan applicants were receiving very generous salaries. It also showed that half of the people utilising the services are white collar workers, in management, sales and marketing positions amongst others.
This shows that regardless of income, people can get caught out and be short on cash at times, not just those out of work, but many types of people.
A SpeedyDosh spokesperson has responded to the study by saying that; "Payday loans may be perceived as an option for the jobless or those on low wages, but we are seeing more and more people who earn higher incomes applying for payday loans. The loans are for numerous reasons for people in all walks of life and are continually gaining popularity"
Many professionals are turning to payday loan lenders as a way to cover expenses that may be large at the time but can be budgeted for in their next pay packet. In addition to essential things such as a surprise car repair or an unexpected bill, more and more people are using payday loan services to treat themselves and others. By taking out a payday loan, it often works out cheaper than extending an overdraft or risking fines from banks that are used when limits on your bank account are reached.
Another great reason to use payday loans is to help with credit ratings. With credit card companies and banks slowing down lending across the board, people with bad credit are finding it increasingly difficult to borrow money. When people are rejected for loans and credit this often makes their credit worse as a result of the rejection. Due to this, many people are using short term payday loans to repair their poor credit ratings.
Payday loans offer an increasingly popular option of borrowing due to the ease of the process and quick decisions, with no need to put up collateral or go through a lengthy decision making process. With the almost instantaneous options of payday loans, it is often possible to receive money into a bank account within a matter of hours.