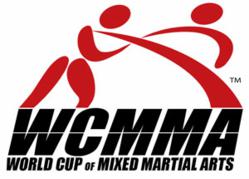 What I love about the WCMMA is the Nation vs Nation aspect, and the discipline, and respect shown to one another
Boca Raton, FL (PRWEB) July 19, 2012
The World Cup of Mixed Martial Arts (WCMMA™) is pleased to announce that Navy SEAL Terry "Mother" Moy has been appointed as its liason to the United States military. In this position he will coordinate the WCMMA activities with the various arms of the military, while also evaluating WCMMA athlete's training techniques that could be employed back into Special Forces training.
"Terry epitomized the title of SEAL - the special United States Navy: Sea, Air and Land Forces. He is a true model SEAL who was one of the first under the program initiated by President John F. Kennedy in 1961 when he spoke in front of Congress authorizing the establishment of the Navy SEALs" stated Ed Catucci, Director of the WCMMA. The WCMMA's core values are Honor, Respect and Discipline, and it seeks to have a tight bond with the military. "There could be no better person than Terry Moy to represent the World Cup Of Mixed Martial Arts to the military, as he lives the values of the WCMMA, and will be a model for all of our athletes" stated Catucci. Watch interview with SEAL Terry Moy.
The SEALs are the Special Operations Forces of the U.S. Navy, employed in unconventional warfare, foreign internal defense, direct action, Counter-Terrorism, hostage rescue, and special reconnaissance operations. Terry graduated in the 1960 class of BUD/s 35 (Basic Underwater Demolition SEAL school), and he became an instructor who trained decades of SEALs thereafter including governor / wrestler Jesse Ventura. Today Terry is an active consultant back to Navy SEAL training programs where his years of experience help develop future SEAL teams.
"Terry is 72 and is a real G.I. Joe who works out every day and is in better shape than most men half his age" states Catucci. "What I love about the WCMMA is the Nation vs Nation aspect, and the discipline, and respect shown to one another," said Terry Moy.
The first ever World Cup of Mixed Martial Arts™ will be held at Foxwoods® Resort Casino's MGM Grand Theater on September 15th as WCMMA™ Team Portugal challenges WCMMA™ Team USA. Also that same evening the WCMMA's Heavyweight World Title will be on the line as Russian National Sambo Champion Alexey Oleinik will be facing two time FILA Grappling World Champion, Kelly Anundson of the United States.
###
About World Cup of Mixed Martial Arts™
The WCMMA™ is an international team orientated mixed martial arts organization that produces nation vs nation mixed martial art competition, along with individual title matches. The WCMMA™ every four years holds MMA's very own World Cup Championships, the highest honor in team sports. An invitation to this prestigious event is based on national teams who are successful in qualifying for the honor. National teams qualify by accumulating enough points in international World Cup competition over a four year cycle as they face other national teams.
In addition to producing events the WCMMA™ sets itself apart from many other organization. The WCMMA™ also sanctions events and helps assist qualified independent promoters in their efforts of growing the sport. The WCMMA™ also offers exclusive WCMMA™ franchises to respective nations competing within the circuit, and assist them on building their respective franchise through licensing, television, merchandising, and talent acquisition.
The WCMMA™ is headquartered in Rome, Italy, and with offices in Boca Raton, Florida, and Bronx, New York.
ABOUT FOXWOODS® RESORT CASINO
Foxwoods Resort Casino is one of the premier entertainment destinations in the Northeast. As the largest resort casino in North America, Foxwoods offers a vast array of gaming in six casinos; AAA Four-Diamond hotels, restaurants from gourmet to express, world-renowned spas, awarding-winning golf, state-of-the-art theaters, and exclusive retailers. Perfect for both recreation and business, Foxwoods provides modern and versatile convention and meeting space to infuse new life into any meeting or event. At Foxwoods, you can be anyone and do everything with endless possibilities of experiences that are Anything but Ordinary. Foxwoods Resort Casino is owned and operated by the Mashantucket Pequot Tribal Nation. For a comprehensive look at Foxwoods Resort Casino and Mashantucket Pequot Tribal Nation visit Foxwoods.com.