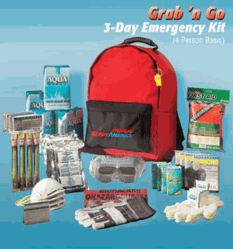 Boat malfunctions, injuries, sun damage, dehydration, and drowning are just some of the risks associated with a boat trip
Destin, FL (PRWEB) July 19, 2012
About 55% of the United States was in at least a moderate drought during the month of June (accd. to National Climatic Data Center). To escape the dry air and blistering heat, many Americans have turned to water activities, one of the most popular being "boating". Boating may be an American pass-time, but it does come with a risk. Boat malfunctions, injuries, sun damage, dehydration, and drowning are just some of the risks associated with a boat trip. Disaster Relief Supply, an emergency preparedness retailer, suggests a set of items to mitigate potential injury or death associate with a day on the water.
_____________
Sun Screen:
The first step to any safe day outdoors is protection from the sun. "Sunscreen", or "Sun-Tan Lotion" was created to protect users from dangerous UV rays that the sun produces. To receive the most effective protection, use higher SPF sunscreens, utilize accessories like hats and sunglasses, and limit time spent in direct sunlight.
First Aid:
Accidents happen despite the greatest safety measures. To mitigate injuries, there should always be a first aid kit stored on any vessel. Disaster Relief Supply suggests a mid-sized kit (100-150 pieces) with plastic or other-wise waterproof/weatherproof casing. The Disaster Relief Supply website also offers Ready America Emergency Kits that include first aid supplies, as well as food, water, blankets, and more.
Emergency Food & Water:
When spending long lengths of time in the sun, it is recommended to stay hydrated. Also, there is always the possibility of a malfunction, leaving passengers stranded for a sometimes undetermined amount of time. Boat owners should be sure to keep emergency food and water on any vessel to ward off possible dehydration and starvation. Disaster Relief Supply offers SOS Emergency Food Bars made specifically for marine vessels (i.e. lifeboats). the SOS Food Bars have a long shelf-life (5 years), and are made to stay fresh even when the package is indefinitely exposed to the elements.
Marine Rope:
Marine-Grade Rope is essential for any vessel, big or small. Rope on a boat has multiple applications as an anchor cord, tie up for dock/pole/other boat, lifeline, and more.
_______________
A day on the water can go bad quick. For help choosing, or finding these essential safety items, contact local law enforcement, or visit the Disaster Relief Supply website at http://www.disasterreliefsupply.com.