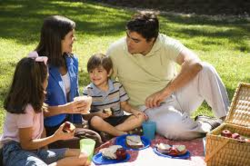 The Giving Card can help you and your family save money and enjoy your summer vacation even if you are on a tight budget.
(PRWEB UK) 27 July 2012
With the current economic climate many families are cutting down on summer days out, which is no surprise considering falling or frozen incomes coupled with the rising cost of living. The Charity Family Action carried out a poll of 2,214 mothers, and found that poor and middle income families are cutting back on summer trips, due to the increasing costs of entry fees, food and transport. According to Family Action, a day out now costs too much for lower income families to afford, often totaling to a week's disposable income. However, The Giving Card believes that they could be the answer.
Unlike many other discount cards on the market The Giving Card offers discounts across six categories: Food and Drink, Entertainment, Travel and Leisure, Health and Beauty, Retail and Services. The wide range of discounts offered sets The Giving Card apart from other discount cards; usually only offering discounts in one category. With all the discounts in one place there is no longer the need to scour the internet looking for discount codes or vouchers. Members pay an annual membership fee of £34.95 which includes a £10.00 donation to a charity of their choice. In return they receive discounts on many products and services on the high street and online; from hotel stays to dry cleaning.
Families who were looking forward to a day trip to Brighton; could use The Giving Card to get the family lunch for the reduced price of £4.95 per person at The Green Mango restaurant in Brighton, that's under £15 for a family of four! The Giving Card also have offers on excursions, so why not take the family on a tour around London; The Giving Card gives 20% off The Original Tour London Sightseeing tickets; a family of four could enjoy a fun day out for £54.40 instead of £68.00 when brought online. Even if The Giving Card doesn't take some families away this summer, the savings they make over the year could be used to fund next summer's family day out.
Stuck in at home this summer? Well there are plenty of ways to create wonderful family memories at home. Have a look online at http://www.triplemom.hubpages.com/hub/activitiessummer for free indoor and outdoor activity ideas, such as an outdoor scavenger hunt or getting the kids to create and perform their own play. Another summer fun money saving tip is to have a bake off with the whole family, find free recipes online at http://www.thejoyofbaking.com, complete with instruction videos.
Our culture today, is one in which life is very fast paced and the majority of families have two working parents, placing limits on the amount of time the whole family can enjoy each other's company. Summer can be the perfect time to catch up on this quality time and recreate those fun childhood summer memories. The Giving Card can help families across the UK save money and enjoy the summer vacation even on a tight budget.
Start saving thousands of pounds with brands such as Halfords, Interflora and Choice Hotels, whilst supporting your favourite charity. Visit our website http://www.thegivingcard.co.uk to see what other great offers The Giving Card has to offer both locally and nationwide this summer and all year round.
The Giving Card team wishes Britain a great summer!