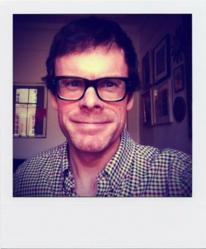 Then, I ran out of money. Really. All my money was tied up in the investments I had.
UK (PRWEB UK) 20 July 2012
John Wilson thought he had an ideal job. He worked in London as an IT specialist when the company outsourced his and all the other jobs to India.
Suddenly, he was out of work.
Sound familiar?
The story changes when John went to a property investment seminar. It changed his life. He made some small investments and had a small income from the properties.
"Then, I ran out of money. Really. All my money was tied up in the investments I had. It wasn't enough to make a living from," he said. "So I had to take a job with a letting agency. The owner and I formed a second company in partnership, but that is another story. It was about this time when I learned about 100 percent financing."
John found out about no money down property investment and how to invest in property without having to go through the tortuous process of applying for bank mortgages. Now he's sharing the secrets of his success with the rest of the world.
His new eBook "3 Killer Property Investment Strategies that Don't Require a Bank" tells you how to make money the same way John did. It's also free.
But don't take his word for it. Visit his website for some free tips on how to start your property investment program. The website is loaded with property investment strategy, resources, tools and tips that you can use straight away in your own property business.
In his eBook, John describes ways that you can profit from property without actually owning it. He shows how you can access unlimited funds for your property projects. Perhaps most intriguing of all, he reveals how you can actually "buy" a property for a £1.
"I have made my money and I'm successful now. I want to share what I've learned with other people so they can enjoy the kind of life I now lead," he said. "So, my eBook is free. Just visit the website, fill out the request form and the property investment eBook is yours."
You can claim your eBook now either by visiting the site or filling in the quick form attached below.