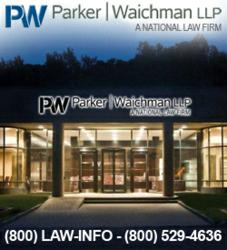 (PRWEB) July 20, 2012
Parker Waichman LLP, a national law firm dedicated to protecting the rights of victims injured by defective drugs, has filed a lawsuit alleging that Fosamax caused a femur fracture in one woman. The suit, which names Merck Sharp & Dohme Corp. and Merck & Co. as Defendants, was filed on June 22nd in the Superior Court of New Jersey, Atlantic County Law Division (Docket No. L-4300-12).
According to the complaint, the Plaintiff experienced a right subtrochanteric femur fracture in June 2010 after taking Fosamax consistently as prescribed for years. The lawsuit says that the fracture is a direct result of long-term treatment with the drug. In addition to having her thighbone broken, the suit alleges that the Plaintiff has suffered a number of serious consequences from taking Fosamax, including severe mental and physical pain and suffering, permanent injuries, emotional distress, economic loss due to medical expenses and living related expenses due to a new lifestyle.
Furthermore, the suit alleges that the Plaintiff would not have taken Fosamax and endured the subsequent complications if the Defendants properly disclosed the risks related to using the drug over an extended period of time. Specifically, the lawsuit claims that the Defendants knew or should have known that long-term use of Fosamax would make bones more susceptible to fractures. Rather than warning the public and its consumers, the suit alleges, the Defendants promoted Fosamax as an effective way to reduce the risk of osteoporosis-induced fractures in post-menopausal women.
The U.S. Food and Drug Administration (FDA) updated the label on Fosamax and other bisphosphonate drugs, such as Actonel and Boniva, in October 2010. The safety information was modified to include the risk of atypical femur fractures. Recently, the agency questioned the efficacy of long-term therapy with bisphosphonates. According to an FDA review published in the New England Journal of Medicine, there is little evidence to support the use of bisphosphonates for longer than five years. The review was based on data from 2,342 post-menopausal women.
The Archives of Internal Medicine has also published research highlighting the risks of bisphosphonate therapy. A study published in May compared patients with different types of femur fractures, and found that 82 percent of patients with atypical femur fractures had taken bisphosphonates. [archinte.jamanetwork.com/article.aspx?articleid=1160667]
Parker Waichman LLP continues to offer free legal consultations to victims of Fosamax side effects. If you or a loved experienced an atypical femur fracture and you believe Fosamax is to blame, please contact their office by visiting the firm's Fosamax injury page. Free case evaluations are also available by calling 1 800 LAW INFO (1-800-529-4636).
For more information regarding Fosamax side effects lawsuits and Parker Waichman LLP, please visit: yourlawyer.com or call 1-800-LAW-INFO (1-800-529-4636).
Contact:
Parker Waichman LLP
Gary Falkowitz, Managing Attorney
(800) LAW-INFO
(800) 529-4636
yourlawyer.com