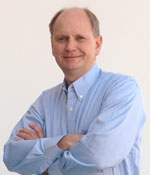 The best advantage of the LLC is that it protects the members and managers, and it is very flexible
Salt Lake City, UT (PRWEB) July 18, 2012
LLC managers and members are required by law to perform certain duties for the LLC. These duties vary depending on what is set out in the Limited Liability Company's Operating Agreement. For example, an LLC manager has fiduciary responsibilities to the LLC members to the extent specified by contract or the Operating Agreement. Lee Phillips, attorney and author, has carefully drafted his operating agreement so the managers will have the maximum asset protection and freedom.
Mr. Phillips observes that, "In most states, LLC statutes contain relatively few mandatory provisions that control the managers and members. Instead they have a set of default rules, which govern their actions in the absence of an operating agreement. This means that the managers can have a good deal of flexibility if the LLC operating agreement is drafted carefully. Why not take advantage of that choice and make the best plan for the business?"
Check out the new operating agreement
"The freedom to dictate what the LLC manager is responsible for is one of the best things about an LLC," continues Mr. Phillips. "For instance, in corporations or partnerships the financial contributions dictate the sharing of profits, losses and liabilities. In an LLC, the participation interests for managers and members are subject to the restrictions and liabilities as stipulated within the operating agreement. This means the business owner can vary the distributions as he/she wishes."
"It is also the same with voting. The operating agreement stipulates voting responsibilities for all LLC managers. The voting rights of managers may be per capita or proportionate to their interest in the company. This could also be by a specific number or financial interest, class, or group, or any other classification according to the operating agreement. The business owner gets to choose what he/she wants!"
In an operating agreement, the business owner can stipulate that the manager of the LLC can delegate the rights, powers and management responsibilities to one or more individuals. This means that an LLC manager can be allowed to oversee the business affairs of the company and still be able to direct the distribution of tasks as he/she sees fit.
Learn how to set up an LLC the right way
The operating agreement may include provisions that allow members and managers to amend the agreement without the vote or approval of other managers and members of the LLC. Managers may also take similar actions and create new classifications for LLC company interests.
"The best advantage of the LLC is that it protects the members and managers, and it is very flexible. The sad thing is that many people are often uninformed about the process and give up many of the possible advantages. I have carefully drafted my articles of organization so the business owners will have the maximum asset protection and freedom," says Phillips.