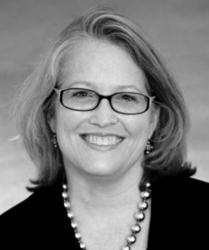 There are plenty of things that keep dentists awake at night, but an intentional approach to debt goes a long way toward helping them sleep better.
Mission, KS (PRWEB) July 24, 2012
39% of small business owners feel uncomfortable with their company's debt, Gallup revealed in a recent report. A dentist's discomfort taking on debt could ultimately threaten the viability of his practice; as small business owners dentists use credit not only to grow their practice through adding equipment and expanding services, but to make payroll and pay vendors when cash flow and reserves fluctuate.
Evaluating debt should be an intentional process which considers the circumstances under which a person or practice is willing to take on debt, the types or quality of debt deemed acceptable, and how payments will be handled once debt is assumed.
Unfortunately, the typical approach to assessing debt usually takes place right before a large purchase, with questions like "can I qualify?" or "can I afford the payments?"
Appropriate use of credit allows small business owners to achieve important milestones without having to accumulate significant capital in advance; a dentist would be hard pressed to start up, buy, equip or upgrade a dental practice without some type of financing. It would be a normal and prudent use of debt to expand or buy equipment that would increase efficiency and quality of patient care; this type of investment in the practice can translate into the generation of additional income.
For the same reasons that astute investors have Investment Policy Statements (identifying different types of investments for different purposes and addressing the need to diversify to limit risk, increase returns and maximize tax benefits), Mission Financial Planning, Inc. provides clients who are borrowers a written Debt Policy Statement as part of their comprehensive planning.
According to Sharon Weaver, owner of Mission Financial Planning, Inc "A business owner's approach to debt is inextricably linked to their ability to achieve their strategic and financial goals."
Creating a Debt Policy Statement is a way of defining, discussing and improving a business' "debt portfolio", and will vary based on the type and maturity of the business and the life-stage of the owner.
The Debt Policy is a set of criteria that helps small business and professional practice owners manage debt to reduce risk, minimize interest costs and maximize efficient pay-down. Debt should be evaluated based on a number of variables, including underlying assets, loan terms and structure and the borrower's ability to pay, consistently measured against self-imposed or best-practices benchmarks.
Most people have experienced the negative influence that personal debt has on their ability to spend and save, but business debt, used effectively, can be positive, helping a business grow. The ideal debt structure should enable a practice owner to produce enough free cash flow to cover the monthly payment(s) and still allow him to sustain or improve his lifestyle, pay taxes and save for retirement.
The process of drafting a Debt Policy Statement will help create standards and goals for debt management, and provides the tools for tracking the adherence to the plan. When a policy is in place, it may keep a sole practitioner's short-term or impulsive decisions from defeating his long term goals. When implemented by business partners, a Debt Policy Statement can enhance partner agreement when big purchases or investments are in discussion.
A well defined Policy will articulate parameters for "acceptable risks", and can ensure there is a proper relationship between the owner's risk tolerance and the structure of the debt portfolio. Motivated by their Debt Policy, business owners frequently improve their credit scores, upgrade debt quality and reduce debt levels.
Weaver commented, "There are plenty of things that keep dentists awake at night, but an intentional approach to debt goes a long way toward helping them sleep better."
For assistance creating or evaluating a Debt Policy Statement, Weaver recommends that practice owners seek an experienced and credentialed fee-only financial planner who uses a comprehensive approach toward personal and practice planning. Fee-only financial advisors are compensated solely by the client with neither the advisor nor any related party receiving compensation that is contingent on the purchase or sale of a financial product.
Mission Financial Planning is a fee-only financial advisory firm that creates and monitors financial plans for dentists across the U.S. The firm takes a comprehensive approach, consulting on personal and small practice financial planning. For more information call 913-948-9694 or visit http://www.missionfinancialplanning.com