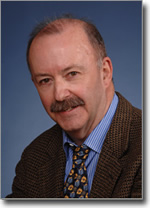 Palo Alto, CA (PRWEB) July 24, 2012
Sofia University (formerly Institute of Transpersonal Psychology) President Neal King has been appointed President of the International Association of University Presidents (IAUP) by its Board of Directors. In light of the recent passing of former IAUP President, Dr. J. Michael Adams, the transition comes during a time of both sadness and hope for King, who was a friend and colleague of Dr. Adams.
Sofia University President, Dr. Neal King, stated, "Although Michael's tenure as IAUP president was far too brief, he leaves us with a compelling vision to follow. Michael Adams understood that higher education has the potential to be a transformative force for good in the world – but only when its leaders are able to make their case effectively. He was an inspiration and a mentor to many of us, who will deeply miss his dynamic leadership."
Founded in 1964 and headquartered in New York, the International Association of University Presidents is comprised of university chief executives from higher education institutions around the world. Members are individuals who serve as presidents, rectors or vice-chancellors at regionally accredited colleges or universities.
IAUP Board Chair, Barham Madain, commented, "While we continue to mourn the untimely loss of our friend and colleague, we must also move forward with the vision and work of IAUP as Michael would have wanted us to do. We extend our appreciation to Neal for [his] willingness to help guide IAUP through this difficult transition as President of IAUP for the remainder of the current triennium. [He] has our gratitude and our full support."
In addition to serving as President of Sofia University and his new appointment as President of IAUP, Dr. King is also a founding member of the steering committee of LGBTQ Presidents in Higher Education, and a member of the Executive Board of California Campus Compact.
About Sofia University
Formerly the Institute of Transpersonal Psychology (ITP) Sofia University is a private, non-sectarian graduate school accredited by the Western Association of Schools and Colleges. For over 35 years, within the context of scholarship and research, the school has offered transformative education for the whole person, probing the mind, body, spirit connection. As Sofia University, the school is broadening its mission, reaching into multiple disciplines and adding undergraduate study. For more information, visit http://www.sofia.edu.