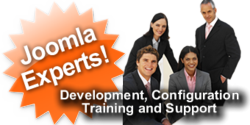 Joomla! offers an ideal balance of power, flexibility, and ease of use – something business owners and administrators of large sites are increasingly putting a priority on. We've designed a path and process to allow sites to efficiently migrate to Joomla
Boston MA (PRWEB) July 18, 2012
On July 12th, Jon Neubauer, announced as featured case study presenter at Joomla Day Chicago in August.
On August 11th at 10:15 PM, Jon Neubauer, Project Manager http://www.cnpintegrations.com , Joomla Community evangelist and Joomla CMS expert, will be giving a presentation about a new process CNP has pioneered to assist in migrating Drupal sites of any size over to the Joomla! CMS.
This presentation will be a case study on CNP Integrations most recent migration of the enterprise level portal system used by TruthOut.org. The talk will walk developers and site administrators through the migration process, using a live, successful, enterprise-level migration of a Drupal site to Joomla!. The presentation will focus on many of the business, process, and workflow decisions needed to make a successful migration.
"Joomla! offers an ideal balance of power, flexibility, and ease of use – something business owners and administrators of large sites are increasingly putting a priority on. We've designed a path and process to allow sites to efficiently migrate to Joomla! as a stable platform to build their business or organization." Says Jon Neubauer, Project Manager for the contract.
CNP Integrations is also preparing to release the source code, as well as an overview guide to it's revolutionary process, giving developers and administrators the power to choose their own Web Platforms, and easily make the move to Joomla! as an alternative stable, powerful CMS.
Joomla Day Chicago is a 2 day event held at the Chicago Marriott Midway on August 10-11, 2012. This exciting industry event features many topical presentations and case studies designed to inform and build enthusiasm in the Joomla CMS user community. More information about the event can be found as the event approaches at their web site: http://www.joomladaychicago.com
For information about Jonathan Neubauer, a brief bio can be found on the Joomla Day Chicago Web site at this link: http://joomladaychicago.com/speakers/39-jon-neubauer
CNP Integrations has built a "Value Network" of highly qualified Joomla Experts to help users of Joomla CMS achieve maximum success and to build result driven digital strategies. CNP Integrations unique "Value Network" is a contractor based business model for delivering responsive and dependable technical support, consulting services and training for projects focused on using the Joomla CMS. CNP's infrastructure behind this "Value Network" allows global and US based teams a process and accountability framework for scaling to maximizing efficiency and exceeding client expectations.
CNP Integrations is known for delivering world class support for Joomla CMS
CNP Integrations has an engaged global team of technical and configuration experts and employs highly skilled programmers and project managers with the focus of providing the most responsive web application support services for the Joomla CMS and other compatible technologies. CNP Integrations is a business division of Creative Networks Protocol Inc., a Massachusetts based corporation. With core operations in 4 US states and 6 countries CNP Integrations offers premium technical support and hosting with a value building methodology and a proven process of project management success. CNP Integrations primarily provides services across the United States but has serviced companies globally in 7 countries on 3 continents.
CNP can be found on line at the following web portals: http://www.cnpintegrations.com and http://www.joomladesignservices.com.