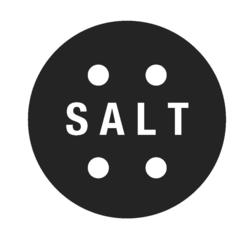 "The bottom line is, the consumer will end up with less choice and lower quality food."
Alexandria, VA (PRWEB) July 19, 2012
The Ohio Department of Aging (ODA) recently banned salt shakers from programs that serve meals to the elderly. According to John Ratliff, Assistant Chief for Communications and Government Outreach at ODA, state agencies like his are required to ensure compliance with the USDA nutritional guidelines in order to receive federal funds. The federal Older Americans Act provides states with funding for nutritional programs which the states then disburse, along with their own funding, to private and charitable groups, like senior care centers and Meals-On-Wheels, who provide the actual meals.
U.S. Dietary Guidelines require that seniors receive no more than 1,500 mg of sodium per day, or 500 mg per meal. However, the federal guidelines on salt, especially for the elderly, may actually be harmful. A recent medical study by Doctors Alderman and Cohen of the Albert Einstein College of Medicine, published in the American Journal of Hypertension, shows that this amount of salt is too low and can have dire health consequences including increased morbidity and mortality.
Mild sodium deficiency (hyponatremia) is the most common form of electrolyte imbalance in older people and has been shown to be associated with walking impairment, attention deficits and a much higher frequency of falls. "Spending your golden years in a retirement home with a low-salt diet will convert your last years to a long, chronic illness," wrote the late Canadian cardiologist Dr. Isaac Shleser, who treated elderly patients for five decades.
Another recent study by University of Washington researchers M. Maillot and A. Drewnowski, published in the American Journal of Preventative Medicine, makes it clear that it is also virtually impossible to have a nutritionally adequate diet when limited to such a low level of daily sodium.
Indeed, the public comments to the new dietary rules also tell a gripping story of elderly people, who rely on these free meals to survive, being deprived of choices. "The bottom line is, the consumer will end up with less choice and lower quality food," said Renee Flack, from Simply-EZ Home-Delivered Meals.
Under a hail of criticism ODA backtracked on the condition that federal funds cannot be used to provide salt. "We are striving to strike a balance between consumer choice and what the federal government regulations require," said Ratliff. Another compromise by ODA concerned food choices and the agency agreed that "after considering the comments submitted during the public-comment period, ODA will allow serving sauerkraut a second time a month if it is an ingredient in another food item rather than a full serving."
"The US Dietary Guidelines on salt, especially for the elderly are completely arbitrary and harmful," said Lori Roman, President of the Salt Institute. "I doubt very much that this is what our greatest generation fought for."
-30-
The Salt Institute is a North American based non-profit trade association dedicated to advancing the many benefits of salt, particularly to ensure winter roadway safety, quality water and healthy nutrition.