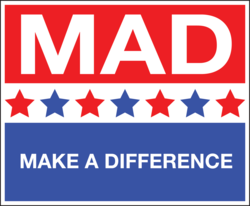 Our biggest hurdle is letting the business owner know that we exist and that we can help. If we could start to talk about solutions, then maybe we could make a differnce.
Tampa Bay, FL (PRWEB) July 23, 2012
With more than 20 Networks already established in the U.S., MyNetworkOne has one mission "Help small businesses deliver their message and reconnect with their communities." MyNetworkOne has developed a system to do just that, it's simple to use and at $99 a month, is affordable to all small businesses regardless of size or products/services offered. In the ever changing marketplace consumers are searching for and interacting with local businesses in different ways than old traditional advertising methods. The ever growing popularity of electronic devices such as laptops, notepads, cell phones, mobile APPs, and that list is growing daily, businesses struggle on how they can deliver their message to the consumer through these new media outlets. Two big factors, cost and knowledge prohibits many small businesses from connecting with the consumer, who is now in total control of how and when they receive this information. If only there was a way to connect the businesses to the consumer all while giving back to the community? What if there was a way for everyone to win?
"Our biggest hurdle" says MNO President Rod Wortham, "Is letting the business owner know that we exist and that we can help. It seems that if we are not talking about doom and gloom we are not newsworthy. If only we could start to talk about solutions and hope, then maybe we could make a difference." MyNetworkOne is launching a MAD campaign for the next 60 days. Is MyNetworkOne MAD about how small business owner are being treated? The answer is yes, however this campaign is not about being MAD, it's about "Making A Difference".
Rod Wortham states, "I was traveling earlier this winter and got stuck in DC due to snow delays with thousands of passengers sitting on the floor in the airport. The snow had little effect it seemed on military planes coming and going though. When platoons would land and these brave soldiers walked through the airport we all stood and applauded. One of the last groups was a platoon of female soldiers and I noticed that they all had lanyards hanging around their necks, many with pictures of their children. What a sacrifice for a mother not only fighting for our protection and freedom but being separated from their child, the ultimate commitment."
MyNetworkOne looks at small business owners as soldiers in this economic battle; some have died but many have survived. The wars are not just in Iraq or Afghanistan, but right here in our own backyards. Business owners are fighting the economic battle of just trying to stay alive and trying to keep their loyal employees employed. These small business owners are soldiers. Are we applauding them? The future of our country hinges on us winning this small business war. The small business owner is the backbone of this great country and if the small business loses, the local communities lose as well. MyNetworkOne knows if small businesses pull together that they can accomplish anything they want. They are not in this battle alone, so why should they try to fight it alone? MyNetworkOne is developing networks of liked minded business owners that have the same passion to win the fight, to join together and Make A Difference.
The message these small businesses want to send out to their local community is that our doors are open, we have great products/services, so try us you'll like us. We at MyNetworkOne have the system to help them get that message out. Here is the greatest stimulus package ever, get out visit your local businesses, enjoy your freedom to interact with them, and put some revenue back into your communities. Together we can and will Make A Difference! Visit http://www.MyNetworkOne.com or call 727-807-3359 to learn more on how to promote your business and support your fundraising needs for your group or organization