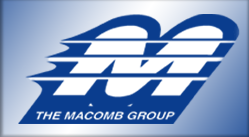 Sterling Heights, MI (PRWEB) July 18, 2012
The Macomb Group has scheduled an open house for those interested in learning more about Viega's new and unique product, Viega Carbon Steel MegaPress, and demoing the product. Viega is a brand known to tradition. They have grown independently to become an authoritative figure in press technology, which has allowed their business to develop internationally. Viega specializes in various applications, such as plumbing, residential solutions in heating and pipe joining, commercial, industrial and shipbuilding applications.
Viega's newest product is designed for both water and gas applications. Their black iron piping system is the only carbon steel fitting system suitable for both applications. Generally, black iron piping systems are versatile for a variety of applications; however those iron piping systems apply to just water or just gas. Viega has introduced the only dual black iron fitting system.
On Monday, July 23 2012, join The Macomb Group in Sterling Heights, to learn more about Viega's new product. Dann Holmes will be on site at this two-hour open house with the Viega Van. This gives any potential buyer or curious customer the opportunity to ask questions and get answers immediately. This new product helps reduce installation up to 60%; this is with no threading or cutting oils, exclusively with Viega MegaPress for black iron systems.
The Macomb Group is a well-known distributor of pipes, valves and fittings. With multiple locations, they know where the latest and greatest PVF products are coming from. The Macomb Group is welcoming all those interested in advancing their piping knowledge and product base. Take a look at the improvements in the PVF world. Ranking in the Top 10 national distributors of PVF parts, The Macomb Group continues to uphold that reputation by only selling quality of major brands, like Viega.
Viega MegaPress Demo Day is a public event that can be found on Facebook with the official information and directions. This lunch is in light of exciting new growth happening on account of Viega. Both Viega and The Macomb Group are working towards alternative means that save customers money and conserve energy. For those searching for such products, join both companies this Monday from 11-1. Visit https://www.facebook.com/events/253309088107336/ for more about the specific event.
Viega has more information about their new Carbon Steel MegaPress at their website: http://www.viega.net/xchg/en-us/hs.xsl/7333.htm. There it is possible to download installation manuals, engineering specifications, as well as other dimensional documents about the product.