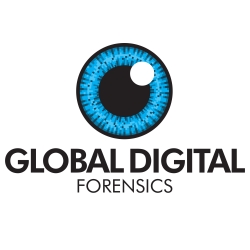 The trick is finding the right experts with the right expertise to help you successfully negotiate the many potential perils of ediscovery in the cloud.
New York, New York (PRWEB) July 19, 2012
In a recent article titled Electronic Discovery 2012: Coming Back to Earth, by way of the "Cloud" written by Michael P. Reynolds, JD, President of Michael P. Reynolds, PC., a New York based attorney intimately familiar with the world of eDiscovery (Electronic Discovery) and the technological hurdles that must be cleared when digital evidence finds its foothold in the cloud, he articulates nicely the quasi time-warp litigators and eDiscovery litigation support professionals can expect to face when dealing with digital evidence in the cloud. In a nutshell, he concludes that the days of acquiring Electronically Stored Information (ESI) in staggering volume is not a tactic that can or should be taken with respect to the cloud. That "just take everything and sort it out later" approach, which has become the comfortable norm for many litigators these days, will have to be recalibrated with an "old school" approach … actual discovery legwork.
He also closes by touching on a truth that Joe Caruso, CEO/CTO of Global Digital Forensics, couldn't agree with more, "The trick is finding the right experts with the right expertise to help you successfully negotiate the many potential perils of ediscovery in the cloud."
When pressed for more thoughts on the subject, Caruso had this to say right off the bat. "Before getting into the nuances of eDiscovery in the cloud, let's get this crucial tidbit out of the way, because you will find that most every worry you may have about security threats, eDiscovery procedures, or compliance issues, will all eventually circle the wagons back to this piece of wisdom learned in the trenches - Take GREAT care in choosing a cloud provider! Study the SLA (Service Level Agreement) thoroughly, preferably with counsel's assistance, and scrutinize every bit of small print, including storage procedures, liability issues, accessibility to your data, and their policies on dealing with discovery requests. Your data could be spread across continents which could prove quite troublesome, you could be sharing resources with other entities which can really muddy the waters, and a total lack of any kind of timeliness in responding to your requests, if you can get them to respond at all, can also be another nightmare to contend with, just to name a few. Counsel can in turn rely on professional eDiscovery specialists like ours to navigate issues like these and make the most out of digital evidence on the cloud. And remember, just because you hear people talking about the cloud everywhere you turn, it doesn't necessarily mean cloud computing is even right for you or your organization."
What is the Cloud?
Aside from being an ingenious marketing idea that has come to encompass many things, quite simply, the cloud is the Internet. Cloud computing is basically shifting elements of computing like data storage, running applications and hosting platforms to the shared Internet resources of a cloud provider, allowing you to use those services on demand, paying only for what you use, thereby reducing costs and allowing a user to shift some of their IT burdens to the cloud provider. A couple of the biggest advantages of cloud computing are the near instantaneous fashion in which needed resources can be scaled up or down as you go, and the fact that the meter, which was once constantly running whether you were using all the resources you were paying for or not, finally switches off like a light switch when you are not using the cloud provider's resources.
What Aspects of the Cloud can Impact eDiscovery?
"Fully understanding the unique technological situation every different client has with respect to the cloud is vital to take even the first steps towards acquiring digital evidence. What type of cloud structure are you dealing with? A private cloud? A public cloud? A community cloud? Or maybe a hybrid cloud? Each type has its own unique sets of challenges, from comingling information and resources with others, to the location and retrievability of the data. And then here we are back to the SLA, to find answers to other important questions, like how the client's data will be preserved in the event of a crisis, or does the CSP use offshore resources, how do they respond to court orders and other preservation issues, what kind of control does the client have over saved data and backups, and of course, what is being done to satisfy regulatory compliance issues that may be mandatory and enforceable for certain clients. And that's just the tip of the iceberg," added Caruso.
Time is Critical When it comes to Digital Evidence, so Get eDiscovery Technology Experts on the Job ASAP
Computer forensics is a complex field requiring an extensive all-around knowledge of a plethora of data environments, storage devices, operating systems, hardware, software, mobile devices, applications, regulatory rules, evidentiary procedures, acquisition techniques, and far too many more areas to effectively mention here. From source code to user interaction, every aspect of ESI must be taken into account. Global Digital Forensics has been pioneering this frontier since its infancy and has certified experts always ready and available to meet the next challenge. So don't hesitate, call Global Digital Forensics today at 1-800-868-8189 for a free consultation and have a solution tailored to your unique needs. For more information, you can also visit http://www.evestigate.com.