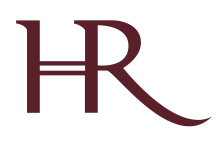 The architecture required to inform an Internet of Things (IoT) future looks nothing like today's
Boulder, Colorado (PRWEB) July 19, 2012
Harbor Research is pleased to announce the publication of their 2012 Smart Systems Global Forecast Report. Harbor comprehensively analyzes the evolving Smart Systems and Machine-to-Machine (M2M) market size, growth rates and the current state of adoption of intelligent device networking technologies and managed services. The study also analyzes the diverse challenges that the market faces going forward.
Glen Allmendinger, Harbor Research Founder and President notes, "Creative contention is what is driving growth in smart connected systems – the architecture required to inform an Internet of Things (IoT) future looks nothing like today's. Smart systems will inevitably evolve to a radically different peer-to-peer structure and, as the architecture evolves, the definitions of its most basic elements – all the 'Things" that everyone is so anxious to quantify today (servers, sensors, devices, routers, hubs, etc.) – will change radically. What most people do not understand about this evolution is that you cannot accurately quantify the future state of the Internet of Things by merely counting today's mess of architecture, infrastructure and systems elements. By acknowledging this, we've recognized that, the Smart Systems opportunity is considerably larger than anyone has stated to date".
For years, leaders across 11 different venues such as Smart Energy, Transportation, Buildings, Industrial, Consumer and Mobile Telephony have relied on Harbor's analysis and reports to drive business decisions. In their forecast report, Harbor comprehensively analyzes and discusses each venue by related customer segments, application groups and over 350 specific devices and machine types central to the evolving Machine-to-Machine (M2M) and Smart Systems arena. This report provides analysis and forecasts for all intelligently networked devices, covering both Fixed (Wireline) and Wireless technologies, including WWAN (cellular and satellite), WLAN and WPAN. This report also includes a detailed view of the global markets, and a unique examination of the myriad implications Smart Systems and Smart Services applications.
What is Smart Systems?
In its simplest form, Smart Systems is a concept in which inputs—from machines, people, video streams, maps, newsfeeds, sensors, and more—are digitized and placed onto networks. This new era of connectivity converges the physical and virtual worlds and realizes the dream of creating a collective awareness. However, in order to create and capture value from the opportunities that connectivity can provide, we must have new ways of thinking and the technology, applications, networks, and strategies must be appropriately considered and redesigned.
Who is Harbor Research?
Harbor is a boutique consulting and research firm that leverages their deep expertise and extensive network to provide valuable and creative solutions for their clients' unique needs. Customized research and consulting engagements, and a scalable research Subscription Service provide industry leaders and category creators with the data, analysis, interactions and insight to remain on top.
If you would like to read the 2012 Report Prospectus, please visit http://www.harborresearch.com/reports.
For more detailed discussion about Smart Systems and the commentary on the marketplace, please visit Harbor's website at http://www.harborresearch.com and their blog at http://www.harborresearch.com/smart-business.
Contact
Email: info@harborresearch.com
Website: http://www.harborresearch.com
USA Phone Number: 1.303.786.9000
UK Phone Number: Cambridge, UK - 44.122.339.3571