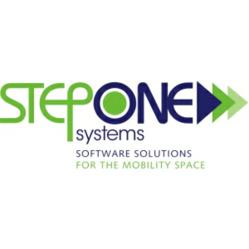 "Mobile Checkout is a unique take on Mobile POS" Said Todd Berner, StepOne CEO
Pittsburgh, PA (PRWEB) July 19, 2012
StepOne RETAIL is a suite of in-store mobile software applications that impact productivity, management, and the customer experience. The latest addition, Mobile Checkout, allows a store associate to build a shopping cart and check-out while engaging the customer on the store floor.
"Mobile Checkout is a unique take on Mobile POS. It focuses on the engagement of the customer and empowers the store associate to build and check-out the contents of a virtual shopping cart," said Todd Berner, StepOne Systems CEO. "As a customer engagement tool, Mobile Checkout works seamlessly with all of our Sales Assist applications enabling an associate to add to the virtual shopping cart at any time."
Mobile Checkout, as with all StepOne RETAIL solutions, is designed as a "whole product" solution that is ready to implement.
"The architecture of Mobile Checkout leverages HTML 5 and StepOne's Mobile App Server enables a robust, secure, ready-to-go solution that is cloud-ready and easy to integrate," adds John Huffman, StepOne Systems CTO. "HTML 5 allows the Mobile Checkout client to run on a variety of platforms including tablets, enterprise mobile computers, and consumer-grade devices."
StepOne Systems has taken the ease of implementation a step further according to Berner. "With Mobile Checkout, we went beyond design consideration. We worked diligently with our infrastructure partners such as Zebra Technologies to ensure the software is compatible with their products."
About StepOne Systems
StepOne Systems, LLC is a recognized leader in Enterprise Mobility Software with tens of thousands of users working each day in retail stores, on delivery vehicles, and in small warehouses. Through StepOne's ready-to-go applications and integration services, customers experience a fully supported, turn-key, mobile software solution that puts their enterprise systems in their employees' hands at the point of activity. For more information, visit our web site at http://www.steponesystems.com.