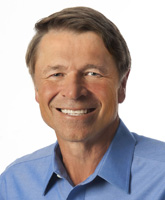 Los Angeles, CA (PRWEB) July 20, 2012
Yum! Brands CEO David Novak. Piedmont Natural Gas CEO Thomas E. Skains. Iglo Foods Group CEO Martin Glenn. USAA CEO Joe Robles. These four chief executives head up very different companies in four different industries. But they have one thing in common: They each made corporate culture a top strategic priority and focused on leading the culture transformations at their companies. Creating healthy, high-performance cultures has reaped enormous benefits for each company, including improving employee engagement, customer satisfaction, financial performance and shareholder value.
Senn Delaney, the international culture shaping company, shares interviews with these top CEOs that provide candid insights into how each has focused on transforming their cultures as a key driver of employee engagement and performance as a key competitive advantage.
The interviews are all included in Senn Delaney's new "at your best" quarterly newsletter. It is a free learning resource that is part of Senn Delaney's purpose of helping to change the world by inspiring leaders to create thriving organizational cultures.
Read Senn Delaney's latest newsletter
Here is a snapshot of each interview:
Piedmont Natural Gas Chairman, President and CEO Thomas E. Skains discusses why creating the Piedmont Pride culture has been the single most important factor in achieving stellar financial results, improving customer satisfaction and providing a Thriving work environment that engages workers and attracts the best talent. Watch the video interview.
David Novak, chairman and CEO of Yum! Brands, was recently named 2012 CEO of the Year by Chief Executive magazine. Novak discusses why creating a recognition culture has been a key ingredient to long-term growth and success. Watch the video interview embedded in this release.
USAA CEO Joe Robles calls himself the chief culture officer and sees perpetuating the culture as a top priority. He states that the success of USAA over the past nine years has been primarily due to the culture that he created through Senn Delaney. Listen to the interview led by Robert Reiss, host of the nationally syndicated radio program, The CEO Show.
Iglo Foods Group CEO Martin Glenn credits the creation of a clear, unifying purpose, and the work to define and bring its core PACE values (performance, ambition, collaboration and energy) to life throughout the organization for creating a culture that has been a key enabler for success. Charlie Coode, vice president of Senn Delaney, discusses the firm's partnership role in helping Glen to transform the culture. Within a year, the company grew at a rapid pace to become a European sector leader. Watch the video
This issue of Senn Delaney's thought leadership newsletter, "at your best," also features a guest column by Robert Reiss, "Focus on culture a key to becoming a transformative CEO." Reiss has interviewed nearly 250 CEOs in his role as host of "The CEO Show" and "The CEO TV Show." He has captured the stories and five key characteristics of what he calls "The Transformative CEO" in a new book by that title. Reiss describes why putting culture first is one of the keys to being a transformative CEO.
About Senn Delaney
Founded in 1978, Senn Delaney is widely recognized as the leading international authority and successful practitioner of culture shaping that enhances the spirit and performance of organizations. Senn Delaney's passion and singular focus on culture, combined with decades of hands-on experience, has resulted in a comprehensive and proven culture-shaping methodology that engages people and measurably impacts both the spirit and performance of organizations.
Visit Senn Delaney's new thought leadership video channel, SDTV, for expert advice on best practices in culture shaping, CEO interviews on leadership and leading culture, client success stories and more.