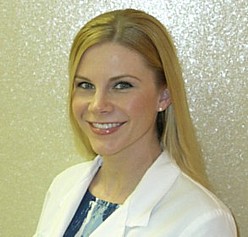 As a dental practice in Boca Raton, we feel it important to be easily accessible and user friendly for our community.
Boca Raton, FL (PRWEB) July 24, 2012
Family dentist, Kerri White, DDS, of White Smiles of Boca has announced the launch of a new, patient-focused website. The practice recently launched the new website created by dental website design leader, ProSites, Inc. The website contains many patient-centered features including a "Patient of the Month" page and a page containing dental videos that help patients make better informed decisions about their oral health. The website also utilizes extensive search engine optimization techniques to reach patients and local consumers who are searching for relevant information about Boca Raton family dentistry.
"We hope you find our website informative and helpful," said Dr. White. "As a dental practice in Boca Raton, we feel it important to be easily accessible and user friendly for our community. You have enough to do without having to worry about your teeth--let us do that. We want you to know you are in good hands, and we love to see you smile!"
Current and prospective patients now have access to information about Dr. White, her charity events, and before and after photos of dental procedures as well as information on the procedures she performs. One product that is showcased is DaVinci veneers: the only veneers with a lifetime guarantee. Some of Dr. White's other services include:
Cosmetic Dentistry
Family Dentistry
DaVinci Porcelain Veneers
Restorative Dentistry
Dr. White is also utilizing her website to educate the community on the importance of oral health. The website includes a links page with multiple dental resources as well as a frequently asked questions page with answers to questions such as, "How can cosmetic dentistry help improve the appearance of my smile?"
"Our links and frequently asked questions will help you to better understand the conditions affecting oral health. It also guides you step by step through the process and treatment options," said Dr. White. "I believe an informed patient is a stronger, happier, and healthier patient. Advancements in dentistry have come a long way in the last decade and your options have never been better!"
About White Smiles of Boca:
Dr. Kerri White started White Smiles of Boca in 2008 after having a life-changing, positive experience with dental care. The treatment improved her quality of life, and her goal is to do the same for all of her patients. She is a member of the American Academy of Cosmetic Dentistry, Florida Dental Association, International Team of Implantology, Academy of General Dentistry, and American Dental Association. For more information about White Smiles of Boca or family and cosmetic dentistry in Boca Raton, please visit their website at whitesmilesofboca.com.