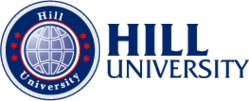 San Francisco, CA (PRWEB) July 20, 2012
Hill University has a proven record of incorporating latest technologies into its online education system to enhance its processes and bring continuous improvement in the quality of education. The Institution has been able to uphold its reputation through state of the art education facilities, experienced faculty, up to date curriculum and now has announced its latest technological breakthrough through which students will be able to conduct live experiments that are essential for Applied Science and Arts Courses offered at the Institution.
The Schools of Applied Sciences and Arts at Hill University will provide its students with Lab Practical Kits at a very minimal cost at the time of their registration in the course, which will allow them to carry out experimentation at home under the exquisite guidance of the institution's expert faculty.
This initiative by the institution can be seen as another step towards imparting quality online education and achieving excellence in its pursuit. On this advancement, the Director Academics at Hill University commented "Hill University is showing a paradigm shift and moving in the right direction, I am proud of the exceptional work done by our faculty on this live experimentation project, it will allow students to experience the same quality and efficacy that any traditional campus student gets." This project will trim down the difference between an online and a traditional classroom, hence facilitating online students to stay ahead in all the fields.
Furthermore, students will follow online tutorials and video experiments done by their faculty. They will upload their own results for the faculty's as well as other student's review and referral. The incorporation of this technology will shorten the gap between traditional and online courses and once again, it will prove the flexibility and convenience that Hill's online education system offers without compromising upon the quality and competence of the course content.
About Hill University
Hill University is a leading online institution which offers flexible and self paced study programs to meet the educational needs of working professionals around the world. The institution offers an extensive range of online degree programs with well structured curriculums to help individuals achieve their academic and career goals. Through its advanced e-learning systems, the University develops a motivating learning environment fostering a culture of self learning and development.